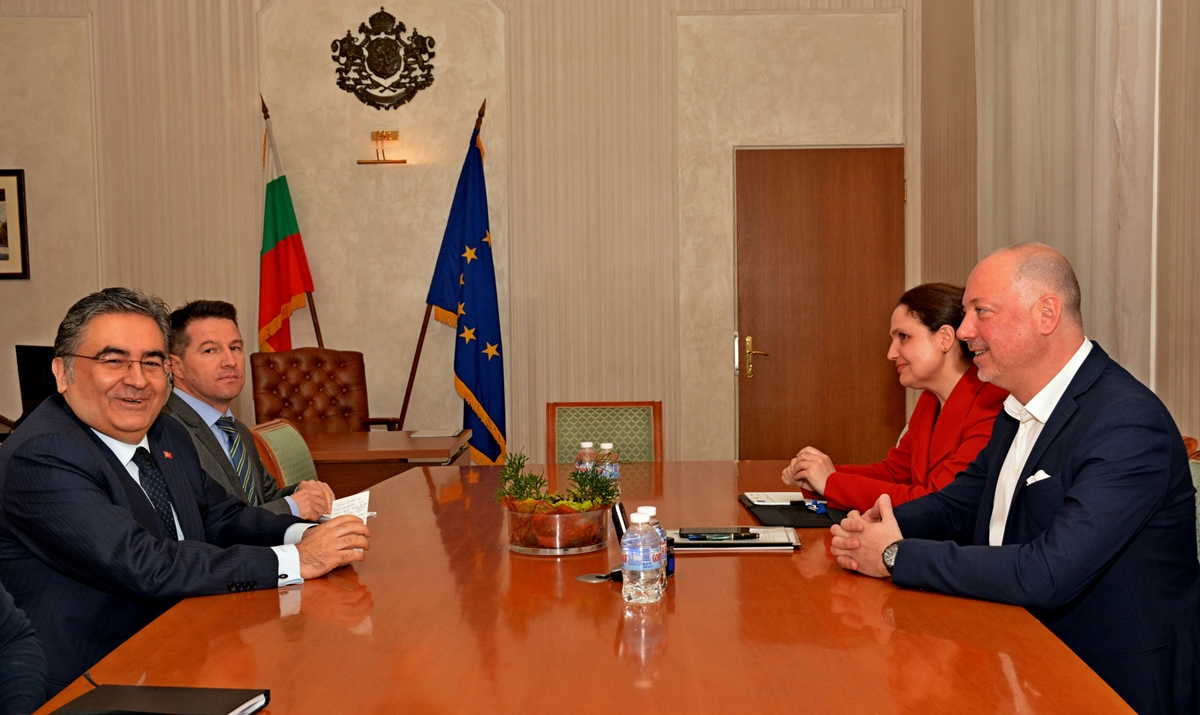 Bulgaria's Transport Minister Rossen Zhelyazkov held talks on April 15 with Turkish ambassador Hasan Ulusoy to discuss the delays of hundreds of lorries at the Turkish-Bulgarian border after Ankara's authorities began collecting unpaid fines and tolls, the Transport Ministry said.
Earlier on Monday, Bulgarian National Television said that according to Bulgarian carriers, the fines are at times inflated.
Many lorry drivers were waiting at the Kapukule border checkpoint to be sent the money to pay the debts, the report said.
The queues are at the Turkish side of the border. Bulgaria's Border Police said that there were no queues at the Bulgarian side.
The Transport Ministry statement said that at the meeting, held at the request of Zhelyazkov, Ulusoy said that as of April 11, Turkey had introduced at all its border checkpoints an integrated system for management and collection of fees and fines related to the use of Turkey's road infrastructure.
The Turkish ambassador said that the amount of unpaid tolls and imposed fines could be challenged in the appropriate manner, but according to Turkish law, it is first necessary to pay the amount determined and then appeal.
Ulusoy denied that the lorries were deliberately being delayed. They would be barred from crossing the border only if drivers failed to pay the fixed fines and charges.
In the coming days, the Turkish state will provide detailed information on the procedure for imposing and appealing against charges and fines, the statement said.
Zhelyazkov said that relations between Bulgaria and Turkey are developing on a good neighbourly basis "and we will continue the intensive cooperation in the field of bilateral and multilateral transport operations".
He said that it was important that the actions of the Turkish border administration are properly understood, "as our expectation is that the law enforcement will be objective, equitable for all and that it will not create additional administrative difficulties".
Ulusoy gave an assurance that the new payment system applies to all, to both Turkish and international carriers operating on the territory of the Republic of Turkey, the Bulgarian Transport Ministry said./ibna