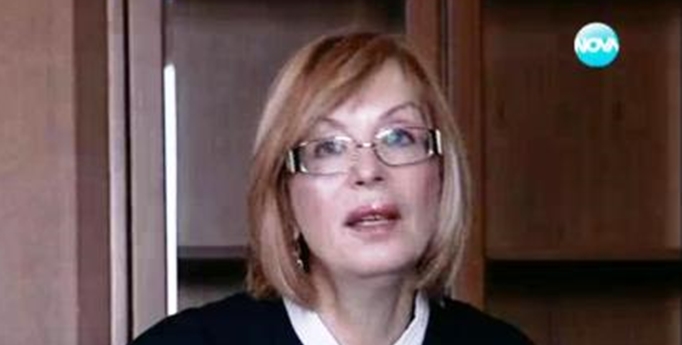 Sofia, 8 December, 2014/ Independent Balkan News Agency
By Clive Leviev- Sawyer of The Sofia Globe
The ethics committee of Bulgaria's Supreme Judicial Council has begun an investigation into whether Sofia City Court Judge Roumyana Chenalova violated the magistrates' code in dealing with a bankruptcy case involving French company Belvedere Distribution.
The investigation follows complaints by two companies, including Belvedere Distribution, a letter from French ambassador in Sofia Xavier Lapeyre de Cabanes, and a request from Chenalova herself for the matter to be investigated.
Bulgarian National Radio reported the head of the ethics committee, Yassen Todorov, as saying that the hearing may be held in public.
Chenalova said that she thought the French ambassador was "misguided" and that the circumstances surrounding the bankruptcy cases of the two Bulgarian subsidiaries of Belvedere had not been related accurately.
She said that she had documents that would prove this to the Supreme Judicial Council's ethics committee.
In an interview with local television station bTV on December 5, the French ambassador detailed the Belvedere case and said that it showed that there were "rotten apples" in the judicial system. A day earlier, a letter from the French ambassador was received by the SJC regarding the cases of bankruptcy rulings of the two companies, Belvedere and Domaine Menada.
On December 6, Prime Minister Boiko Borissov and Justice Minister Hristo Ivanov called on the Supreme Judicial Council to take urgent and transparent action to dispel doubts about the workings of the system for allocating cases to judges.
They also wanted clarity about the operation of the Sofia City Court's commercial division, which has been the subject of adverse media reports about its workings and how certain cases are allocated.
Borissov and Ivanov said that it was important for Bulgaria's international reputation that all allegations of criminal wrongdoing in the past few days to be investigated.
They said that misgivings about the judicial system had seriously affected the investment climate, relations with major international partners and public confidence in some of Bulgaria's judicial institutions.
On December 8, Radan Kanev, a co-leader of the centre-right Reformist Bloc which is a minority partner in government, called for the entire Supreme Judicial Council to resign.
Also reacting to the statements by the French ambassador, Kanev said that it was time to talk about the resignation of the SJC.
"You cannot have a control body not accept responsibility for all the outrages there have been," Kanev said.
If a diplomat allowed himself to speak publicly about such a matter, it meant that the problem was very large, he said.
"This is an intolerable situation and requires immediate and deep reforms," Kanev said.
No market economy could bear fruit if there was no justice, he said, adding that the intertwining between political, economic and judicial power was the biggest problem and the real mafia.