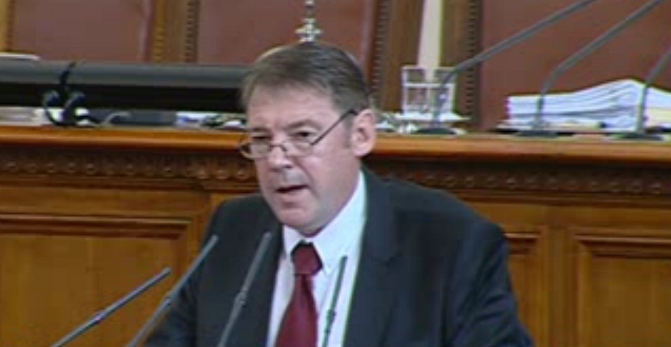 Sofia, September 4, 2015/ Independent Balkan News Agency
By Clive Leviev-Sawyer of The Sofia Globe
The former head of Bulgaria's State Agency for National Security, Vladimir Pisanchev, has been nominated to become consul-general in the Greek city of Thessaloniki.
The nomination is subject to approval by head of state President Rossen Plevneliev.
Foreign Minister Daniel Mitov said on September 3 that Pisachev could make a good consul-general, particularly in dealing with issues related to the flow of migrants.
Pisanchev was head of SANS from June 2013, at the time of the "Oresharski" cabinet, his appointment coming after the withdrawal of that of Delyan Peevski, which had triggered nationwide anti-government protests. Pisanchev stepped down in March 2015, a few months after the second Boiko Borissov government came to power in November 2014.
In 2008, when Pisanchev was head of the security directorate at SANS, the "Galeria" scandal broke out, involving alleged illegal eavesdropping by the agency on journalists and politicians. Pisanchev denied wrongdoing but was dismissed by the then-head of SANS, Petko Sertov. The same scandal was followed by the departure from the agency of Tsvetlin Yovchev, who later was appointed a security adviser to President Plevneliev and was interior minister and deputy prime minister in the "Oresharski" administration.
After Borissov became prime minister for the first time in 2009, Pisanchev was reinstated, and was promoted to deputy head of SANS in 2012. The Peevski debacle resulted in his promotion.
Pisanchev left SANS as a result of tensions with the then-interior minister Vesselin Vuchkov, who himself later became the first minister to resign from the second Borissov cabinet.
Mitov said that Pisanchev could be useful in building co-operation between Bulgaria and Greece in dealing with the ever-increasing flow of migrants from the Middle East and North Africa.
The Foreign Minister said that decisions about ambassadors and consuls-general customarily were made behind closed doors.
When people had the necessary knowledge and the state had invested in them, there was no problem in them holding such positions, Mitov said, not to mention the complicated situation in Greece, which was Bulgaria's good neighbour and friend. Co-operation should be boosted in every way, Mitov said.