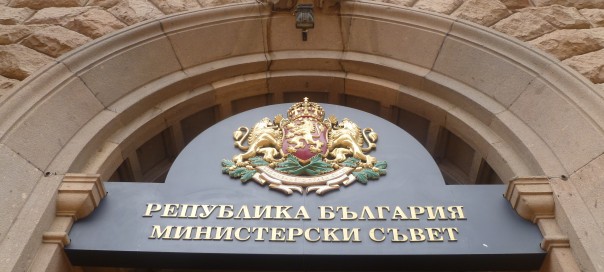 Sofia, September 20, 2016/Independent Balkan News Agency
By Clive Leviev-Sawyer of The Sofia Globe
Bulgaria's Special Criminal Court has begun hearing its first case involving charges of terrorism, laid against three Syrians that prosecutors allege intended to join Daesh and the Muslim Brotherhood.
The three Syrian men, aged between 22 and 25 and who had been given refugee status by Germany, have suspended sentences for illegally crossing the border.
At the court sitting on September 19, evidence against the accused was given by a witness whose identity was not disclosed.
Prosecutors are relying mainly on photos in their phones and in the phones' messaging systems.
Defense counsel asked for the indictment to be returned to the prosecution, saying that there were inconsistencies in the documentation, that said that they had intended to travel to Syria to join Daesh – the self-proclaimed so-called "Islamic State" – and the Muslim Brotherhood, while it also said that they were already members of these organisations.
The court dismissed this application. The court asked the Syrians whether they wanted to be tried by a fast-track procedure but they declined.
The next sitting is on October 18.
Almohammad Abdulhamid, Al Abdahah Fadi and Al Fahdi Yassim, aged 20, 22 and 25, respectively, had refugee status in Germany and had set off on an attempt to reach Syria, travelling via Greece, first failing in an attempt to enter Turkey and then, six months ago, being caught trying to cross the Bulgarian border illegally, according to prosecutors.
The three Syrians, who deny wrongdoing, say that the statements in their conversations that led to the terrorism charges were taken out of context.
In February 2016, the three had arrived in Greece from Germany and had attempted to cross into Turkey but were not allowed to. Since they could not reach Turkey via the Greek-Turkish border, they had decided to pass through Bulgarian territory on the way to Turkey.
The accused travelled by bus from Alexandropoli to Plovdiv, and on to Sofia. After staying at a hotel in the Bulgarian capital, they boarded a train from Sofia to Edirne in Turkey. At Bulgaria's border town of Svilengrad, they attempted an illegal crossing into Turkey but were caught by Bulgarian Border Police.
The three were sentenced to six months in prison, suspended for three years, for attempting the illegal border crossing and were fined 200 leva (about 100 euro).
Subsequently, the three were charged with terrorism and taken into custody, on the basis of evidence including the questioning of eight witnesses, including some whose identities were being kept secret, as well as on the basis of forensic examination of their mobile phones.