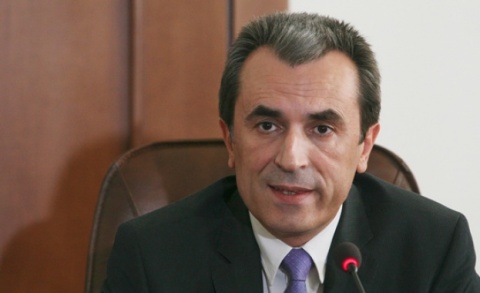 By Clive Leviev-Sawyer of The Sofia Globe
The Bulgarian Socialist Party's national council is to discuss a short-term plan to be implemented under its proposed prime minister, Plamen Oresharski, for short-term emergency measures in the economy and social spheres in the first 100 days of its envisaged new government.
The socialist party got only the second-largest share of seats in the May 12 national parliamentary election but with the largest party unable to find allies in the new Parliament, the BSP is best-placed to form a government.
The socialists intend doing so with Oresharski, who was finance minister in the 2005/09 socialist-led coalition government, at head of a new Bulgarian "programme government" of "experts".
The short-term measures envisaged include decreasing the price of electricity from July 1, increased welfare benefits for certain groups and improved speed in the repayment of value-added tax.
The plan envisages a one-off grant-in-aid of 150 leva (about 75 euro) in the new school year beginning on September 15, and an increase in maternity pay from July 1, from 240 to 310 leva.
Assistance to first-graders, currently 150 leva (about 75 euro) is to be increased to 310 leva, and will be paid across the board, instead of the current system of going only to the most needy parents of first-graders, according to the envisaged socialist plan.
An increase to the minimum wage also is envisaged. The socialists intend consulting with parties inside and outside Parliament and with representatives of business and trade unions about the plan.
The party also has separate one-year and four-year programmes, the latter to fit the time-frame of the term of a parliament.