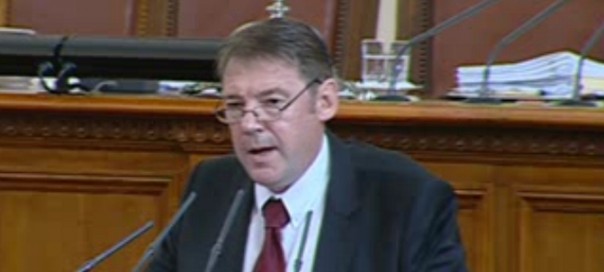 The head of Bulgaria's State Agency for National Security (SANS), Vladimir Pisanchev, has come under harsh political criticism from parties in government after his performance addressing a closed session of Parliament on anti-terror operations earlier this week.
The minority partner in the coalition cabinet, the centre-right Reformist Bloc, confirmed that during the behind-closed-doors sitting of the National Assembly, it had called for Pisanchev to resign.
Reformist Bloc MP General Atanas Atanassov, formerly with Bulgaria's counter-intelligence service, told reporters, "we could not understand whether in Bulgaria there are radical Islamic sleeper cells, but we did understand that there is a sleeping cell, and that is SANS".
Atanassov described Pisanchev's briefing as "pointless and meaningless".
The deputy leader of the majority partner in the coalition cabinet, former interior minister Tsvetan Tsvetanov, said that Pisanchev had failed to answer MPs' questions.