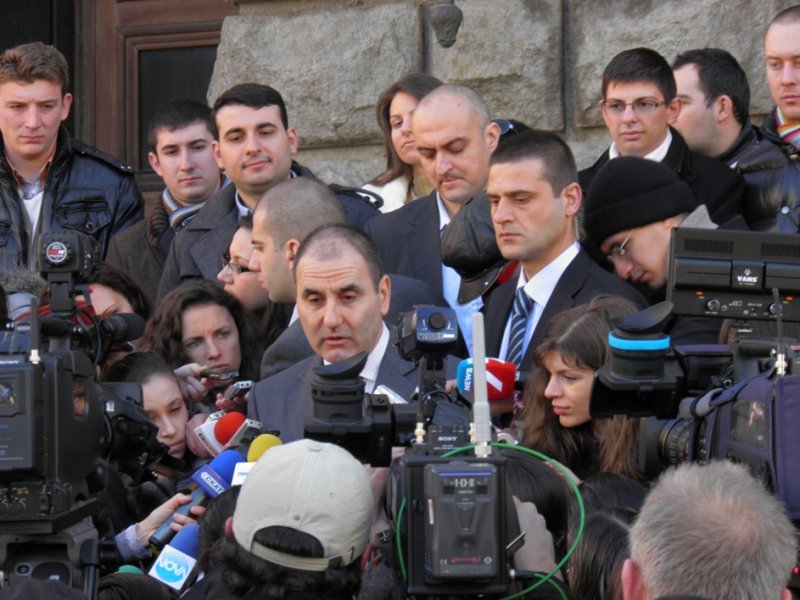 By Clive Leviev-Sawyer of  The Sofia Globe
With its campaign chief facing calls from rival parties for his resignation over alleged irregularities in the use of electronic eavesdropping while he was interior minister, Bulgaria's former ruling party GERB has sought to rescue Tsvetan Tsvetanov from the controversy in the runup to the country's May 12 parliamentary elections.
On April 15, Bulgaria's top prosecutors announced that a special investigation had found that a lack of rules opened the way for abuse of electronic eavesdropping. The investigation was prompted by an approach to the Prosecutor-General by socialist party leader Sergei Stanishev, who alleged that a number of senior state and political figures had been the subjects of illegal wiretapping.
Four officials would face criminal proceedings, prosecutors said, with one to be prosecuted for trying to obstruct the investigation – including by destroying evidence – and within hours it emerged that two of the officials had been dismissed.
Tsvetanov, who was interior minister from the time that Boiko Borissov's centre-right GERB party came to power in summer 2009 until the resignation of Borissov took effect in March 2013, faced calls from the socialists and other rival parties to resign from politics. Tsvetanov had said that he would withdraw from politics if evidence of illegal wiretapping was found.
However, Tsvetanov continued on April 15 to insist that the attack was purely political and meant as a distraction by parties with nothing else to offer.
Borissov defended his lieutenant, citing a long list of what he said were false allegations against him and GERB and adding to that a long list of scandals involving rival parties such as the socialists and the Movement for Rights and Freedoms.
The former prime minister went further, hinting that classified documents that allegedly had gone missing while socialist leader Sergei Stanishev was prime minister had found their way into the hands of organised crime.
In a statement by the party, GERB said that the prosecutors' investigation had not found evidence that Tsvetanov had been involved in illegal eavesdropping.
"The Bulgarian Prosecutor's Office, and all Bulgarian institutions, should be used as an instrument in the election campaign," GERB said. It said that the socialist party was lying by saying that the officials named in the investigation had been appointed by GERB, when in fact two out of the four had been appointed by the last socialist interior minister, the party said.
(Photo of Tsvetan Tsvetanov: gerb.bg)