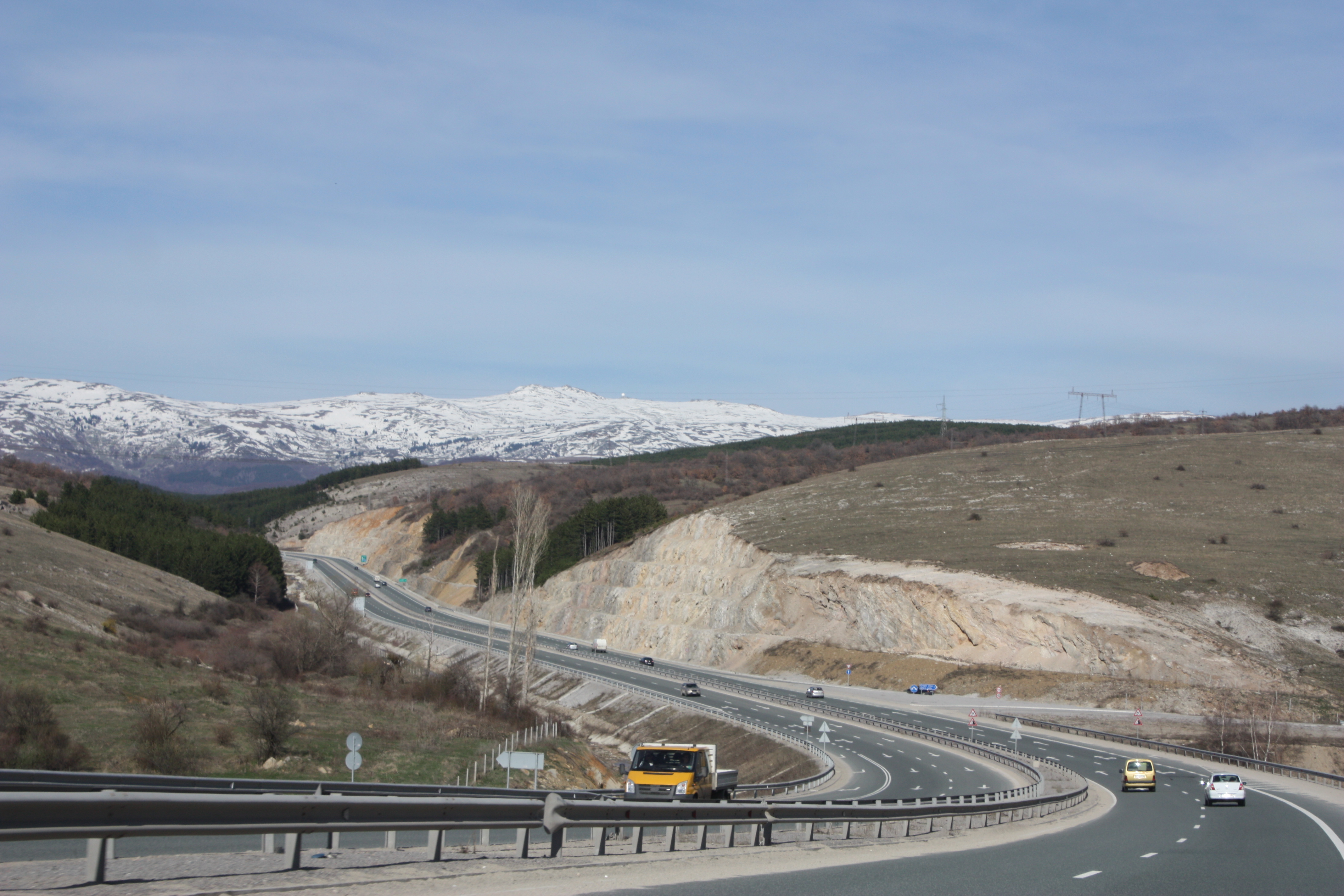 By Clive Leviev-Sawyer of the Sofia Globe
Bulgaria's Road Infrastructure Agency is seeking a new road-building company for a section of the Struma Motorway to Greece after terminating a contract with Greek company Aktor, the agency said.
The section is lot 4, from Sandanski to Kulata, 15km long. Construction began on April 5 2012 and was meant to be finished by March 2014.
But two and a half years after the start of construction, only just half had been finished, the Road Infrastructure Agency said.
The new contractor would have to complete the work at express speed, within five months.
The construction deadline already had been extended several times, most recently to October 15, with the caretaker cabinet warning that unless there was progress, the contract would be terminated.
On October 27, the Road Infrastructure Agency said that it was voiding the contract and seeking a new builder.
A committee including representatives of the road agency, construction supervision directorate and the project designer is to inspect the work done so far to assess its quality.
The prospective contractor will be required to restore the road surface on the detour routes passing through the villages from the early days of the construction of the section of motorway.
Temporary traffic detours remain in effect, causing stress to residents of villages affected by the intensified traffic, according to a report by Bulgarian National Television.
The route through to the Kulata border checkpoint with Greece is funded under the EU's Transport operational programme 2007/13. Unless the route is completed by the end of 2015, Bulgaria risks losing the EU funding.
(Archive photo of the Struma Motorway close to Sofia: Apostoloff)