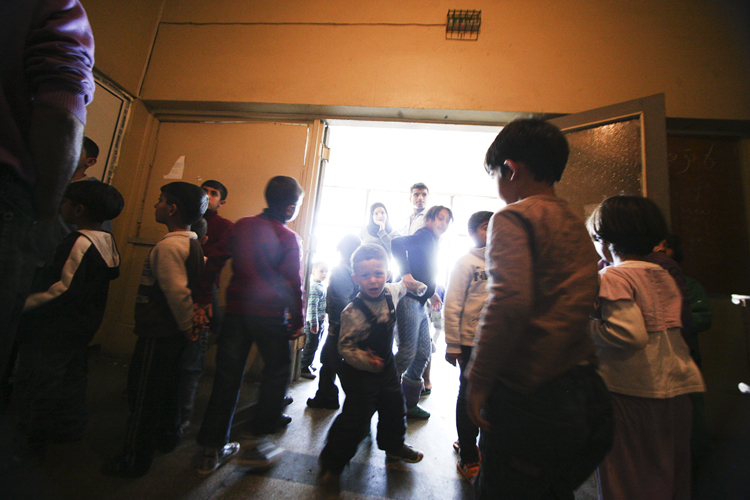 Sofia, September 16, 2016/Independent Balkan News Agency
By Clive Leviev-Sawyer of The Sofia Globe
Ninety-three per cent of the capacity of the refugee centres in Bulgaria is filled, State Agency for Refugees head Petya Purvanova said on September 16 2016.
Purvanova, who has headed the agency since March 2016 and who in 2013 was interior minister in the caretaker government, said in a television interview that generally August and September are peak months and the refugee centres in Bulgaria had begun to fill since June.
In winter, the rate of incoming refugees decreases. There were national plans to respond in the event of increased migratory pressure and there would be no tensions, Purvanova said.
Bulgaria's refugee centres have a total capacity of 5130 places plus 60 more in the gated centre already set up.
At the Busmantsi centre, there are 60 places as of September 10.
There is to be separated gated accommodation in Harmanli and the possibility was being discussed of turning Pastrogor into gated accommodation, but this would required significant changes to the buildings' construction.
Since the beginning of 2016, just less than 13 000 people have passed through Bulgaria's refugee centres.
At the centre in Sofia's Ovcha Kupel residential area, most of those accommodated were families and unaccompanied minors. The people there were not aggressive, Purvanova said.
She said that there was no way to assess the character of the applicant seeking international protection.
"We undertake great efforts to explain to them, constantly hold talks, explain to them that they are in another cultural environment, what should be respected, what is an offence, what is a crime," Purvanova said.
There were training courses in the Bulgarian language, and 36 children in three Bulgarian schools, where there are no problems or tensions, she said.
Separately, on September 15 a European Commission spokesperson told a news briefing in Brussels that the EC had always been ready to support Bulgaria, just as it has helped other countries along the EU's external border deal with the refugee crisis. The Commission has means, a will and rules, news agency BTA quoted the spokesperson as saying. The sum to be provided will become clear after the needs are established, he said.
Bulgaria is seeking a further 160 million euro in aid from the EU for the security of its borders, which are EU external borders.
(Photo: Ben Melrose/V Photo Agency)