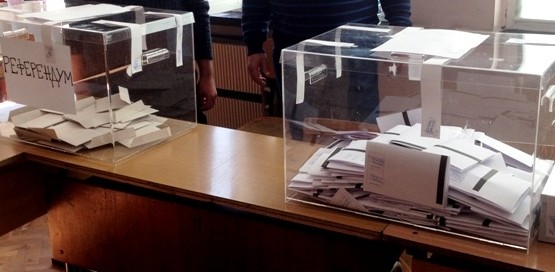 Sofia, October 28, 2015/Independent Balkan News Agency
Bulgaria's Central Electoral Commission (CEC) announced on October 28 the final results of the referendum on electoral rules, held together with the local elections four days earlier, which showed strong support for the introduction of electronic distance voting.
A total of 69.5 per cent of respondents were in favour and 26 per cent voted against, with the remaining 4.5 per cent of ballots declared invalid. Capital city Sofia saw the biggest margin of victory, with 76.5 per cent in favour and 21.6 per cent against, while the district of Shoumen had the lowest ratio of "yes" votes at 57.8 per cent, versus 40.3 per cent of "no" votes.
The outcome was even more skewed among voters who cast ballots outside the country, with 91.5 per cent in favour and 7.8 per cent voting against, although the electoral commission did not provide the exact number of ballots cast.