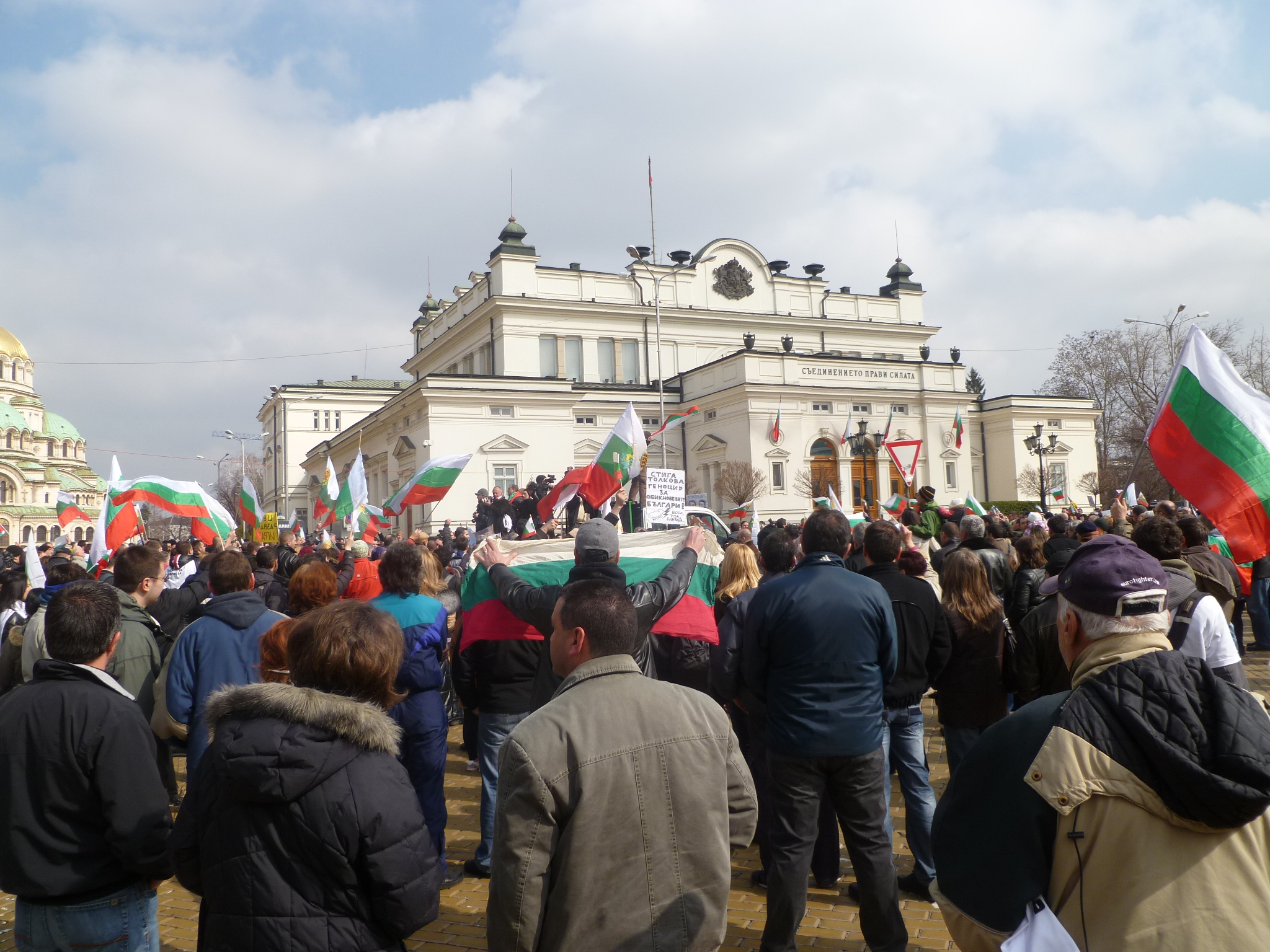 By Clive Leviev-Sawyer of The Sofia Globe
For a few weeks, they seemed to control Bulgaria's agenda. But now, Bulgaria's protest movement and its leaders are disappearing beneath of the waves of conventional politics.
Bulgaria would have had regular parliamentary elections in 2013 anyway, in July, but the resignation of the Boiko Borissov government in response to a violent incident during a protest in Sofia brought these forward to May 12.
The protest movement had insisted that it wanted, among other things such as lower electricity prices, a wide step away from established political parties and practices. For a moment, there was talk of boycotting the elections.
But reality found some of the protest leaders reviving long-disused registered parties to put forth a "protesters party" in the 2013 elections, while others have now appeared in the lists of other lesser parties.
The protest group around Angel Slavchev, Doncho Dudev and Yanko Petrov is one that has revived a long-effectively-defunct political party. While they themselves are not standing, this trio invited nominees from the several cities where there had been protests, as well as inviting people to send money for their registration and campaign, while also borrowing money from banks. Another "face" of the protests, flautist Kristian "The Golden Flute" Koev is on the candidates list of the Middle European Class party, funded by a Bourgas business person. Anton Dimitrov, who broke with Yanaki Ganchev's Eagle Bridge protest movement, is standing in the mining town of Pernik on a "Council for Change" list.
The most recent large-scale opinion poll in Bulgaria, by agency BBSS Gallup, said that no protesters' party would get into Parliament. Two earlier polls, by separate agencies, in one case saw a protesters' party of having a chance of getting the minimum 10 seats, while the other said they would get no seats at all.
The same BBSS Gallup poll, released on April 17, recorded a high level of disillusionment among Bulgarians with the "protest leaders". According to the poll, no one of quality and reputation had emerged from the protest process. And, the same poll added, more than 40 per cent believed that after the May 12 elections, nothing would change.
Certainly, it seems clear from all polls that the two parties that will dominate parliamentary and national politics will be GERB and the Bulgarian Socialist Party, the parties that together have dominated politics for more than four years and that now are vying to form the next governing coalition. There will be two or three other parties in Parliament, either long-established ones – one is ultra-nationalists Ataka and other is the Movement for Rights and Freedoms, led and support in the main by Bulgarians of ethnic Turkish descent – and one led by a familiar face, former European Commissioner Meglena Kouneva.
In the case of the "Turkish party" as it is loosely referred to in Bulgarian political discourse, it has a history of coalitions with the socialists, although in 2013 it has not ruled out a coalition with GERB, if – in the words of the MRF leader Lyutvi Mestan – GERB's governance programme fits the MRF agenda. Ataka has said it will not coalesce with anyone and GERB has said that it will not coalesce with Ataka, among other parties including the socialists. However, after the election, realities may prove different and it is usually a useful principle to not treat what parties say about coalitions before elections fully seriously.
There is another respect in which the question is open whether there will be change in Bulgaria. There have been repeated signals that after July, the point at which such adjustments are generally made, electricity prices will have to go up.
Finally, if the protests that brought many thousands of people on to the streets of Sofia and other cities in the closing months of winter result in nothing – a parliament with the same old parties, electricity and consumer prices going up – those ordinary people who turned out may well wonder what that was all about.
But then, of those polled, just less than 60 per cent said that protests should continue. But then again, recent weeks have seen protest turnouts steadily dwindling from thousands to perhaps, at best, dozens.
(Photo: © Clive Leviev-Sawyer)