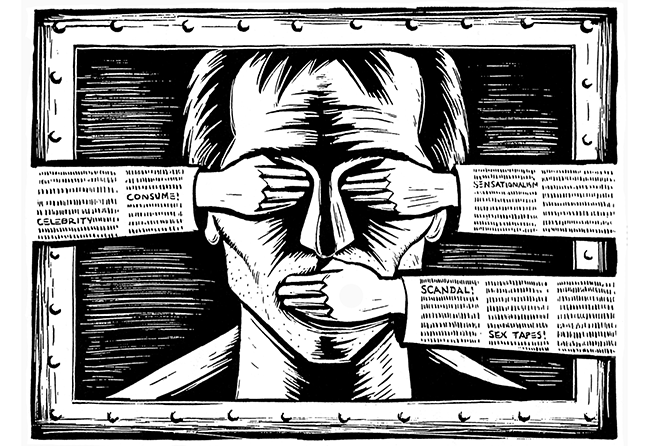 By Clive Leviev-Sawyer of the Sofia Globe
Controversial proposed amendments to Bulgaria's Penal Code will put an end to anti-corruption investigative journalism, new reports say, in the latest criticism of the Ministry of Justice project.
Earlier, concerns were raised that the draft changes to the code would put severe limits on photography and filming, blocking the way to, for instance, images of politicians taking bribes.
In a January 9 report, daily Sega said that would put swathes of information under wraps for fear of prosecution or even imprisonment. It would muzzle public servants who would have even more reason to refuse to give any information, arguing that to do so could be a basis for prosecution.
Not only state and official secrets would be covered but also any information protected by law, such as personal information data, medical or commercial secrets, among others, the report said.
While the current version of the Penal Code provides for criminal liability only for office-bearers who disclose secrets, the proposed version would widen this, putting even those who put information in the media or online at risk of jail even if they did not know that the information was supposed to be secret.
The draft provides for up to two years in jail for anyone who discloses in any way information covered by professional secrecy.
Even more disturbing, the report said, was proposed article 416 of the Penal Code which would provide for a year in jail for anyone who "to the detriment of a citizen, legal person or the state" provides information the disclosure of which is restricted by law and that is entrusted or has become known in connection with his work or trade".
In practice, this would cover all information protected by any law – commercial, medical confidential, personal data – said Alexander Kashumov, lead of the legal team of the Access to Information Program.
Kashumov said that the provisions were very dangerous.
"They will make public servants never give information because they will feel threatened," he said.
Under access to information law, data such as trade secret information may be disclosed if this is in the overriding public interest. As it is, such disclosures are rare, "and everyone can imagine what would happen if these clauses of the Penal Code are adopted," Kashumov said.
In a separate interview with local media, he said that it was not clear why it was necessary to fully repeal existing laws and come up with new ones.
He said that he never ceased to be amazed at the failure to understand that when a law was repealed, along with it went decades of case law giving clarity on how the law should be interpreted.