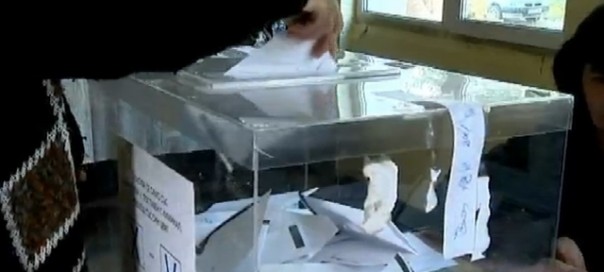 Sofia, August 1, 2016/Independent Balkan News Agency
By Clive Leviev-Sawyer of The Sofia Globe
The meaty hand at the end of the burly arm of Bulgarian Prime Minister Boiko Borissov has quite the experience with pairs of scissors. In his years in office, he's cut enough ribbons to qualify him for some midway point between municipal mayoralty and monarchy.
Will Borissov be cutting ribbons as his country's head of state after the third week of January 2017? That's the question, among several about Bulgaria's forthcoming presidential elections, that has everyone – well, almost everyone, from the media to political pundits, leaving out those too disillusioned with the tawdry theatre of Bulgarian politics to bother to vote this autumn – guessing.
In contrast to campaigns for elections across the Atlantic, where runs at the presidency are on political ultra-marathon scale, the runup to the Bulgarian presidential election on November 6 is promising to be Hobbesian – poor, nasty, brutish and short.
In the case of most political parties and coalitions represented in Bulgaria's National Assembly, including Borissov's own centre-right GERB, the presidential candidates have not been announced. The exception is a candidacy born of an alliance of convenience between a nationalist coalition and a party of related ilk, meaning that two out of the eight political forces in Parliament will be sharing an election ticket.