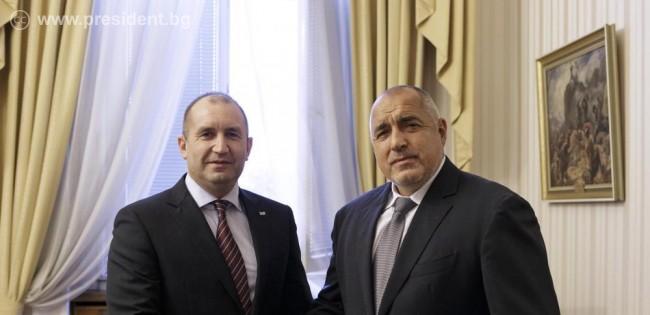 Bulgarian head of state President Roumen Radev and Prime Minister Boiko Borissov have welcomed the ratification by the parliament in Skopje of the bilateral treaty of friendship, good-neighbourliness and co-operation.
The legislature in Skopje voted on January 15 to ratify the treaty, which was signed in August 2017 by Borissov and his counterpart in the neighbouring former Yugoslav republic, Zoran Zaev. Bulgaria's Parliament ratified the treaty in November 2017.
Radev said that the January 15 vote opened the way for the entry into force of a document that was most important for bilateral relations.
"The treaty, which is the result of long-standing efforts by diplomats and statesmen, opens a new European page in bilateral relations," Radev said, noting that the ratification came at a time when Bulgaria had taken over the Presidency of the Council of the EU.
"This is of great importance for the Bulgarian-Macedonian bilateral relations and gives a strong signal of the positive developments in the Balkans, which bring the region closer to Europe, in the context of the priorities of the Bulgarian (EU) Presidency", Radev said.
Radev called for strict implementation of the conditions laid down in the treaty as well as for the launching of all the projects that will benefit the citizens of the two countries.
Borissov congratulated the parliament in fYROMacedonia on the ratification. It showed that the two countries shared a desire to build modern, European relations of friendship and trust, the Bulgarian Prime Minister said.
The Foreign Ministry in Sofia said that the decision by the legislature in Skopje "reaffirms the will to build good neighbourly relations, which are an important element of the European perspective of all the countries of the Western Balkans".
"The Republic of Bulgaria will continue to be active in its support for the European integration of the Republic of Macedonia. This is a strategic choice of our country, also underpinned by the priorities of the Bulgarian Presidency of the Council of the EU", the Foreign Ministry said./IBNA