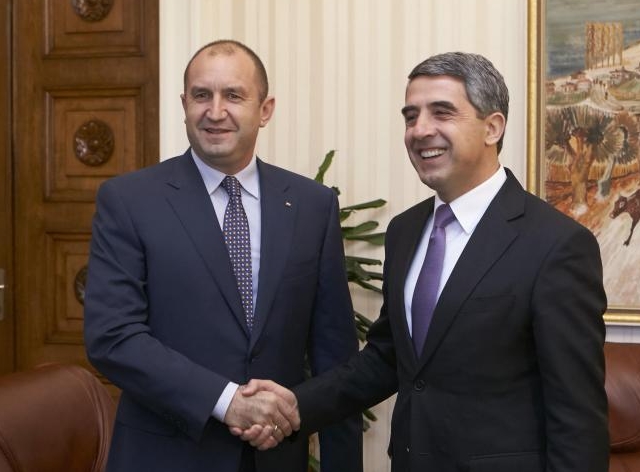 Bulgaria's Constitutional Court has clarified the respective roles of incumbent President Rossen Plevneliev and president-elect Roumen Radev in dealing with the way forward after the resignation of the Boiko Borissov government.
Confirming – at the formal request of Plevneliev – what is clearly stated in the Bulgarian constitution, the court said that because the incumbent head of state is in his last three months of his term, he may proceed to appoint a caretaker cabinet if no elected government is formed, but may not dissolve Parliament and call elections.
Those latter tasks will be the prerogative of Radev, who takes office as Bulgaria's President on January 22 2017.
Plevneliev lodged a request to the Constitutional Court on November 15 to clarify the provisions of the constitution regarding the current situation following the resignation of Borissov.
The President said that at the time that he wanted a binding interpretation from the court in response to conflicting interpretations of the constitution being floated in public by lawyers and others.
The Bulgarian Constitutional Court said that, just as an incumbent president may not schedule elections without dissolving Parliament, a President whose term expires within three months cannot do so, either, because he is not empowered to dissolve the National Assembly.
The court said that there was no gap in the constitutional framework because decreeing an election date is inextricably linked to dissolving Parliament. Both of these latter actions must be taken by one and the same President. Because he is in his last three months in office, Plevneliev is not entitled to take them.
The new President would face the tasks of dissolving Parliament and calling elections – to be held within two months from the proroguing of Parliament – as among the foremost and most urgent responsibilities on taking office, the Constitutional Court said.
Plevneliev currently is in the process of conducting consultations with all eight groups represented in Parliament about the way out of the current political situation after Borissov's resignation.
He already has met Borissov's GERB, the Bulgarian Socialist Party, the Movement for Rights and Freedoms, and the Reformist Bloc. On November 23, Plevneliev was meeting the Patriotic Front and the Bulgarian Democratic Centre.
No significant party has signalled willingness to try to form a government within the context of the current Parliament, meaning that in coming weeks Plevneliev would have to appoint a caretaker cabinet – the third time he would do so since taking office in January 2012./IBNA