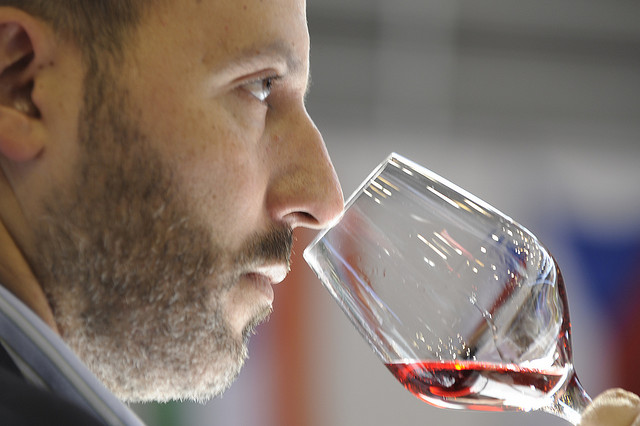 Sofia, May 4, 2015/ Independent Balkan News Agency
By Clive Leviev-Sawyer of The Sofia Globe
Bulgaria's second city Plovdiv has been chosen to host prestigious international wine competition the Concours Mondial de Bruxelles in 2016, from April 29 to May 1.
The competition brings together about 300 world-renowned sommeliers, with more than 8000 of different kinds of wine from 58 countries represented at the event, which was founded in 2004.
Bulgaria was named as the 2016 host, beating bids by countries including Argentina, Australia, Chile, France and Spain, it emerged at this year's Concours Mondial de Bruxelles, held in Italy's Jesolo, 20km from Venice.
Bulgarian Minister of Tourism Nikolina Angelkova was a guest at the event, and passed on the news about the selection of Bulgaria to host the 2016 competition to Prime Minister Boiko Borissov, who in turn posted about it on Facebook.
Angelkova presented Bulgaria's wines at the Jesolo event, with the Tourism Ministry having produced a special video that also will be used for other promotional events.
She said that the Concours Mondial de Bruxelles was a huge event that would bring more than 2000 people, including 350 representatives of the world media, to Plovdiv in 2016.
Angelkova said that the tourism and agriculture ministries had drafted wine routes, and would start promoting them in order to build up momentum by next year.
After it was announced that Bulgaria would host the event, half the tasters had said that they wanted to stay in Bulgaria with their families for five days after the 2016 competition, to organise additional trips.
"I am extremely proud of the choice of Bulgaria and the city of Plovdiv to host the 23rd world wine competition," said Deputy Minister of Agriculture Vasil Grudev, who was also at the ceremony in Italy.
The holding of the event in Plovdiv will be co-organised by Bulgaria's National Vine and Wine Chamber, with the support of the Agriculture and Food Ministry, the Tourism Ministry and Plovdiv Municipality.
(Photo: Manolo Agustín/ Concours Mondial de Bruxelles flick photostream)