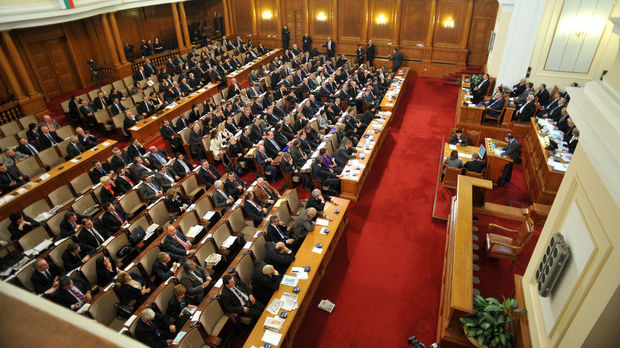 Sofia, October 12, 2016/Independent Balkan News Agency
By Clive Leviev-Sawyer of The Sofia Globe
Bulgaria's National Assembly voted on October 12 to go into recess for close to a month because of the November presidential elections – overturning an initial proposal to adjourn only from October 26.
Centre-right GERB, the largest party, initially tabled a proposal to go into recess from October 26 to November 4. But a proposal by Volen Siderov's Ataka party, one of the two smallest parties in Parliament, to begin the recess immediately, won the day instead.
The decision survived a revote demanded by GERB.
Ataka argued that it was best to adjourn Parliament now so that it could not be used as a platform for campaigning ahead of the presidential election vote scheduled for November 6 (a second round will be held on November 13 if, among the 21 presidential candidates) there is no outright winner at the first round).
The decision irked the opposition Bulgarian Socialist Party, who said that adjourning immediately would disrupt plans to vote on various money bills and the national Budget at the end of the month.
BSP Zhelyu Boychev, opposing the adjournment, said that the government was trying to avoid having to answer awkward questions about the issues of the day.
BSP leader Kornelia Ninova accused those in power of fear and an attempt to mute the voices of the opposition. She said that her party was gathering signatures for a petition to call an emergency sitting of Parliament on October 14.
GERB MP Georgi Georgiev said that his party did want Parliament turned into a circus by the opposition. GERB was annoyed last week when MPs for the BSP and Movement for Rights and Freedoms boycotted proceedings, denying the National Assembly a quorum, following the debacle around Bulgaria's candidacies for the UN Secretary-General post.
While there will be no plenary sittings, parliamentary committees will meet. By vote of the National Assembly on October 12, MPs will be allowed to use their official cars only to attend these meetings – a move directed against these cars being used for presidential election campaigning.
Opposition Democrats for a Strong Bulgaria leader Radan Kanev described the adjournment as "terminal irresponsibility" while MRF leader Mustafa Karadaya said that the situation "resembles the undeclared state of emergency in the country".