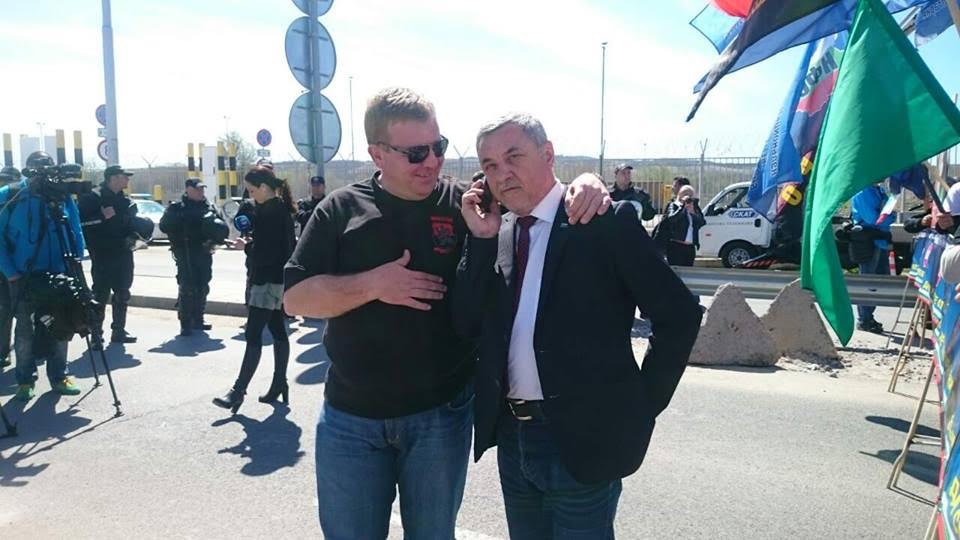 Krassimir Karakachanov's idea for Bulgaria to hold a referendum "against gay marriage and gender concepts in Bulgaria's education and legal systems" has been dismissed by his fellow deputy prime minister and fellow co-leader of the nationalist United Patriots as "nonsense".
The public rift between two of the three co-leaders of the United Patriots, the grouping of far-right and ultra-nationalist parties that is the minority partner in Prime Minister Boiko Borissov's coalition government, came amid continuing controversy in Bulgaria over ratification of the Istanbul Convention.
While essentially directed against domestic violence, the Istanbul Convention has been the subject of a disinformation campaign from conservative and nationalist forces that have made much of a purported reference to a "third gender". Amid this controversy, Borissov's GERB party has engaged delaying tactics on the question of adoption of the Convention.
The opposition Bulgarian Socialist Party earlier proposed holding a national referendum on whether to adopt the Convention.
Karakachanov, on February 1, put his own spin on this, arguing that Bulgarian society rejected terms such as "social gender" and "gender education".
He told reporters of his idea of a referendum "against gay marriage" – a matter not even covered by the Istanbul Convention.
On the face of it, legal recognition of same-sex marriage would be impossible under Bulgaria's 1991 constitution. Article 46 (1) of that constitution says, in the official translation: "Matrimony shall be a free union between a man and a woman. Only a civil marriage shall be legal".
On February 2, Simeonov told reporters that Karakachanov's idea for the referendum was "nonsense".
Simeonov implied that VMRO – Karakachanov's party that is a constituent member of the United Patriots – was seeking "media dividends" and added that the idea had not been discussed by the "Patriots" coalition.
"Nor will we agree to blow a further 40 million leva because of some nonsense," Simeonov said, referring to the average but rising costs of the referendums that Bulgaria has held in recent years.
Simeonov referred to the fact that Karakachanov, as defence minister, had been on an official visit to Israel for the previous days and said that his fellow deputy prime minister had not yet "acclimatised" on his return to Bulgaria.
In turn, Karakachanov indicated that he was not giving up on his idea of the "gay marriage" referendum.
"Valeri Simeonov is 10 years older than me, he wants me to call him big brother," Karakachanov said, using the Bulgarian word batko, a vocative form of address for an older brother.
"This time I missed out consulting him, but I think I'm right," Karakachanov said. "If he thinks the question should not be clarified, that is his personal opinion, I have my own."
Should Bulgarians vote in favour of same-sex marriage, that would be wonderful, Karakachanov said, "and if they vote no, even better".
"The nation is in a demographic crisis, and we will teach children how to change gender instead of teaching them moral, human, Bulgarian values."
There was a difference between homosexuality and same-sex marriages, as there was between homosexuality and a "third gender", according to Karakachanov.
"I do not interfere with anyone about his sexual preferences, nor impose on anyone what he does under the quilt, and I do not want anyone to impose on me, that there is a third or 14th gender," he said.
Responding to Karakachanov's "gay marriage" referendum proposal, Bulgarian Socialist Party leader Kornelia Ninova said that this proposal and the question for the referendum would be discussed by the BSP parliamentary group.
How the question would be formulated was a matter for the National Assembly to decide, Ninova said…/IBNA