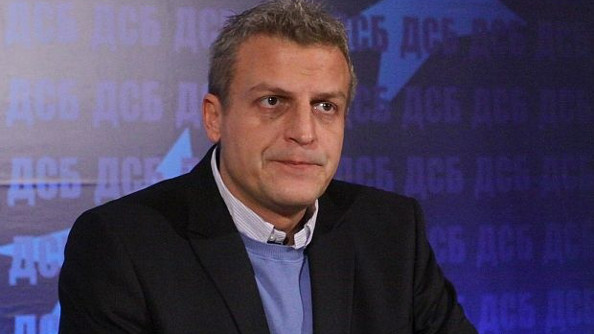 Sofia, January 22, 2015/ Independent Balkan News Agency
By Clive Leviev-Sawyer of the Sofia Globe
The opposition Movement for Rights and Freedoms is seeking to seize the stage in the opening weeks of Bulgaria's political year, claiming "political repression" and threatening a vote of no confidence in Boiko Borissov's cabinet unless Borissov fires Health minister Petar Moskov (photo).
Borissov has publicly backed Moskov, whom the MRF accuses of racism, and it appears improbable that the MRF could muster sufficient votes to win a vote of no confidence in the centre-right coalition cabinet that took office in November 2014.
But 2015 is an election year too, with Bulgaria's cities, towns and villages to elect mayors and municipal councillors in the autumn, so all parties are vying for headlines.
With no new issue on the horizon, the MRF has revived one from late 2014, comments by Moskov – a medical doctor and a member of the cabinet minority partner Reformist Bloc – about restricting emergency medical service responses in areas where there was a track record of medics being attacked. That he mentioned Roma areas in making this statement caused a political thunderstorm.
Emerging from 2014 parliamentary elections with claims of having increased its electorate among Roma people, the MRF is seeking to underline its self-appointed role as standard-bearer for the community.
In recent days, the MRF sought to breathe new life into the Moskov controversy by alleging that the figures he gave publicly about the number of attacks on medics last year had been wrong.
But Borissov stood behind Moskov, as did another minority coalition supporting the government, the Patriotic Front, while on January 20, it emerged that emergency services medics said that they would resign en masse if Moskov left the cabinet.
Already in late 2014, emergency services medics held a symbolic demonstration of support for Moskov, who arguably now may – if only by default – rank as the most popular health minister among Bulgaria's doctors for several years.
Speaking on January 22 in an interview with public broadcaster Bulgarian National Television, MRF MP Tuncher Kurdjaliev said that he was convinced that there would be a vote of no confidence in the cabinet, but he did not know which parties would support it.
This depended on who would be prepared to support a cabinet minister who had made "xenophobic" statements, according to Kurdjaliev.
Borissov, speaking at a cabinet meeting on January 21, said that he stood firmly behind Moskov and the steps that he had taken in his professional capacity – while adding that he wanted his cabinet ministers to mind their language and to be sure that their statements were appropriate and in line with the posts they occupy.
Borissov said that he would not allow xenophobic actions towards minorities and the country's various ethnic groups.
"In this cabinet we have many representatives of the ethnic groups and we consider them our brothers and sisters and they have nothing to be concerned about," Borissov said.
Meanwhile in Parliament, the MRF announced its "live chronicle of political repression", saying that every Wednesday it would read out the names of people who had been fired from the state administration because they were seen as linked to the MRF.
MRF deputy parliamentary group leader Stanislav Anastassov said that 295 people had been dismissed, 30 in the past month alone.
According to a declaration read in the National Assembly by Anastassov on January 21, those dismissed had the necessary qualifications and experience for their posts, but were "victims of political repression by two xenophobic parties of the incumbent majority – the Patriotic Front and the Reformist Bloc".
GERB deputy parliamentary group leader Tsveta Karayancheva countered by saying that at the time of the 2013/14 Bulgarian Socialist Party-MRF-Ataka government, a total of 1180 people had been dismissed under the Interior Ministry Act in the first six months alone.
Karayancheva added her party's own list of people who had been fired for political reasons by the "Oresharski" cabinet. To this, she added lists of people at local level who had been fired for political reasons during the time of that ruling axis.