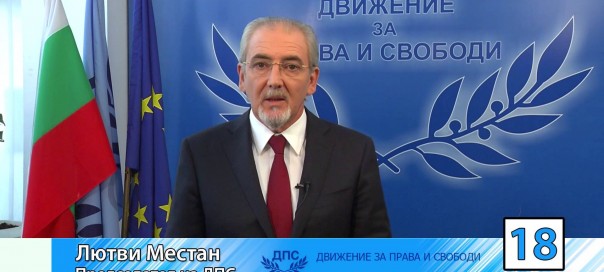 Bulgaria's Movement for Rights and Freedoms, the third-largest party in the National Assembly, said on November 26 that it had expelled two MPs from its parliamentary group after they declined to relinquish their seats as part of a "gentleman's agreement".
The party said that the two, former Isperih mayor Günay Hyusmen and Musa Palev, were working not for the party but for themselves.
Senior MRF MP Tuncher Kardzhaliev told reporters that the two had not complied with an agreement within the party to give up seats in Parliament if elected by preferential vote.
Preferential voting, an innovation for Bulgaria in 2014 elections, has been controversial within parties and among the electorate. The system enables voters to shift the candidate of their choice upward in party candidate lists.