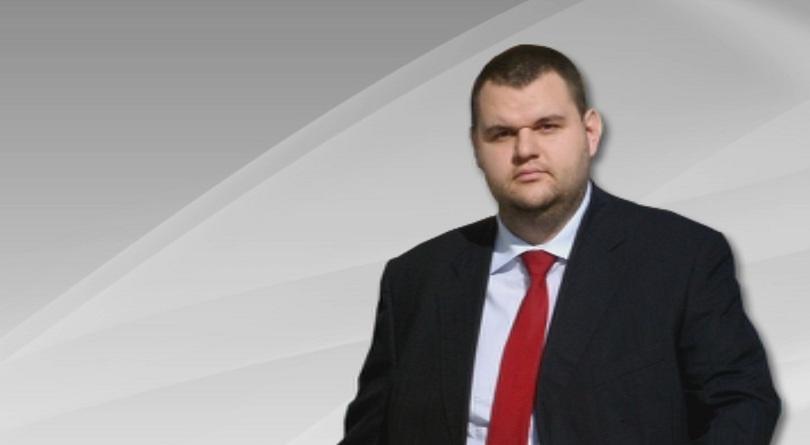 The Movement for Rights and Freedoms submitted its candidate list for the May 2019 European Parliament elections on April 22, with party leader Mustafa Karadayi heading the list and controversial figure Delyan Peevski second.
The MRF currently has four out of Bulgaria's 17 seats in the European Parliament and polls suggest it will win the same number on May 26.
Peevski also was on the MRF list in the May 2014 European Parliament vote and was elected, but declined to take up his seat. Four times an MP, Peevski said at the time that the reason he had stood in the EP election was to restore his reputation.
It was the short-lived appointment of Peevski in June 2013 as head of the State Agency for National Security that prompted widespread protests against the "Oresharski" government of the time.
Apart from his considerable business dealings, Peevski is known for being an extremely rare sight in the National Assembly. Nonetheless, reportedly nominations for him to be on the 2019 European Parliament candidate list came from many structures of the MRF.
Unlike 2014, when the MRF leader of the time, Lyutvi Mestan, was not on the candidate list, this time the party leader is.
Karadayi told local media that the MRF 2019 candidate list guaranteed "continuity and victory".
"Our list includes young, knowledgeable, capable, brave, determined, responsible, free and active youngsters," he said.
Two sitting MRF MEPs are on the candidate list: Ilhan Kyuchyuk, at third place, and Iskra Mihailova, in fourth place. Fifth is Atidzhe Alieva-Veli and sixth Sevim Musak. In the event that the MRF wins four seats again and Karadayi and Peevski do not take up their seats, it is the candidates who are currently in third to sixth place who would become MEPs./ibna