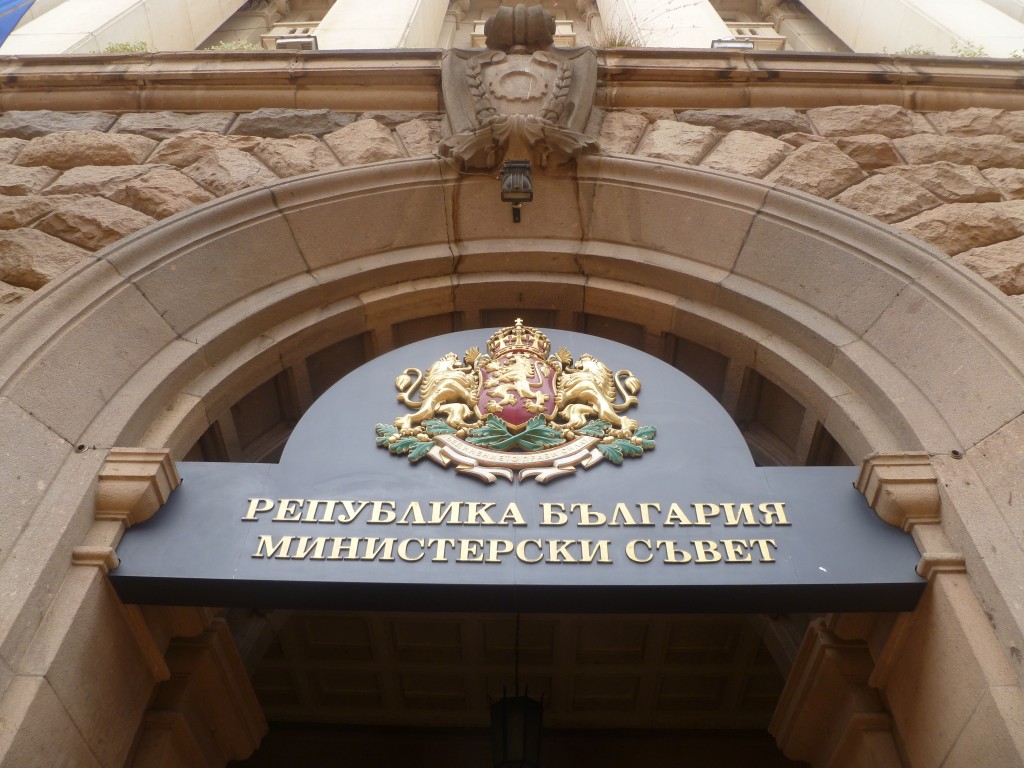 After Bulgaria's Parliament approved the resignation of Prime Minister Boiko Borissov's government on November 16 2016, the big questions arising are how soon a caretaker government will be formed and when early parliament elections will be.
The process will be slightly but significantly different from the two recent occasions when Bulgaria had caretaker governments, in 2013 and 2014. As to elections, current estimates are a date no earlier than March 26 2017.
It is difficult to predict a precise timeframe for the steps to be followed now, because even though those steps are spelt out in the constitution, in practice there is some room for flexibility in the timeframe.
President Rossen Plevneliev will start formal consultations with all parliamentary parties on November 17.
The current National Assembly has eight parliamentary groups, more than the two previous parliaments. The National Assembly elected in 2009 and dissolved in 2013 had five parliamentary groups. The National Assembly elected in 2013 and dissolved in 2014 had four.
The larger number of official groups in the current National Assembly means that Plevneliev has to set aside a longer period of time for consultations, unless he had decided to see everyone in a matter of one or two days.
But on the first day of the post-resignation period, Plevneliev was seeing only parliamentary representatives of Borissov's GERB party. Later, he was attending a business function and then visiting Malta until the end of November 18. That leaves the weekend, and it is improbable that consultation meetings would be held then.
Once Plevneliev has met all eight parliamentary group leaders, he begins the next stage.
First, he must offer to Parliament's largest party – in this case, GERB – a mandate to seek to form a government. GERB has said it will refuse it. Next comes the second-largest party, the opposition Bulgarian Socialist Party. The BSP has said it will refuse it.
At the third stage, Plevneliev has a choice, at his own discretion, of any of the remaining six parliamentary groups. In 2016, this is largely meaningless, because it would be practically impossible for them to come up with the minimum 121-MP majority in the House to form a government.
This mandate-handing ritual could take up a few days or, at most – but really only in the event of some or all of the parties making a serious effort to form a government – a number of weeks. The former is more probable than the latter.
However, allow for the next complications. Once the mandate-handing process is over and no one has formed a government, the President must appoint a caretaker administration.
In relation to that, the first complication is that finding the right people and getting them to agree will not be easy. Some names already floated as a possible caretaker prime minister, such as Sofia mayor Yordanka Fandukova, have said that they will not accept the job. Plevneliev, for instance, struggled in 2013 to come up with an acting head of government, eventually naming Marin Raykov, who was not the first person offered the job. Further, some of those who have served in previous caretaker governments may not be available because they have moved on, or in some cases became permanent cabinet appointments under Borissov.
The next complication is that Borissov has said that he will not be putting forward people to be part of the caretaker cabinet, because he says that the "new majority" – the opposition who won the presidential elections – should do so.
Then there is the Roumen Radev factor. Radev won the elections, and is to take over as head of state in January 2017.
Already, Plevneliev has indicated that he will try to reach agreement with Radev on the personnel of the caretaker cabinet. The two successive presidents have different backgrounds; Plevneliev was elected in 2011 on a GERB ticket, Radev on a ticket backed by the BSP.
Plevneliev, because he is in the last three months of his term, cannot dissolve Parliament and decree early elections. The constitution bars him from doing this. Radev, on the other hand, as the incoming head of state would be entitled to dismiss the caretaker cabinet appointed by Plevneliev and appoint his own. It appears that Plevneliev and Radev are trying to avoid the latter scenario.
But the quest for agreement on a caretaker cabinet that would continue in office until elections and thereafter the formation of an elected government could mean some compromises, and quite possibly figures in it more left-wing that the outgoing government or the two previous caretaker cabinets.
The fact that Plevneliev is barred by the constitution from decreeing an election date is why there is talk of a date no earlier than late March. Radev comes into office on January 22. The timeframe for calling elections is two months. Bulgaria customarily holds elections on a Sunday. Hence March 26 – though a later date cannot be ruled out either.
Then there is the ultimate question, for now: When will Bulgaria again have an elected government?
That depends, of course, on the election results, and the viability of a party securing a majority (if you ask GERB deputy leader Tsvetan Tsvetanov, that will be GERB; opinion polls still show it as the most-supported political party).
Count a couple of days from a theoretical March 26 election date, for the Central Election Commission to proclaim the official results of the election. Add some days, or weeks, for negotiations on a coalition – assuming that no party will win sufficient seats to govern alone.
The time-frame for the first sitting of a Bulgarian Parliament after its election is no more than a month. The President must convene it within a month; if he does not, it may be convened by a fifth of its 240 members.
In the best-case scenario, Bulgaria – that lost a government just more than five weeks before Christmas – may have a government before Bulgarians mark the Orthodox Christian Easter, which in 2017 is from April 14 to 17. But again, depending on the election date, the results and any negotiations, Easter may come and go without Bulgaria having an elected government.
That government in 2017 will be Bulgaria's seventh, counting three elected governments and three caretaker governments (including the coming 2016 one) since Borissov first became prime minister in 2009./IBNA