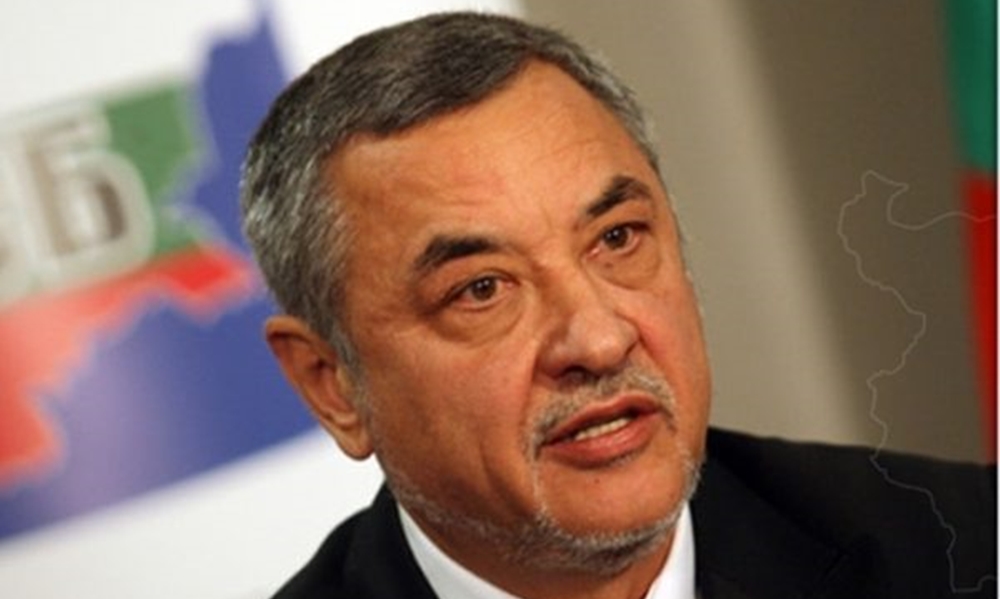 Valeri Simeonov, one of three co-leaders of the United Patriots, the nationalist minority partner in Prime Minister Boiko Borissov's coalition government, has called for the procedure to acquire new fighter jets to be terminated and restarted.
Simeonov made the call on the evening of January 9, several hours after the Borissov Cabinet agreed to ask Parliament for the go-ahead to negotiate with the United States on the acquisition of F-16 fighter jets.
The Cabinet was acting on the recommendation of a military-political committee that recommended the F-16 option over the Swedish offer of new Gripens and Italy's offer of second-hand Eurofighters.
Of the other two co-leaders of the United Patriots, the F-16 proposal is backed by VMRO party leader Krassimir Karakachanov, who is Defence Minister and Deputy Prime Minister, and opposed by United Patriots parliamentary group leader Volen Siderov.
Simeonov, in a television interview, said that he was stating his personal opinion and said that the issue had not been discussed at party level.
"In my opinion, this competition must be terminated and a new one announced, which is still a gesture to the US side, given that they are given the opportunity to take the appropriate decision at the highest level and to provide the requested information – that's option one; option two is not to participate," he said.
Simeonov said that there would be an "acceleration of the desire to address this issue".
He said that it appeared that it would be moved to Parliament for a decision "as is often the case, in order to have collective irresponsibility, so to speak".
Simeonov said that there were "disturbing circumstances" that the initial conditions of the competition had been changed in the interests of a country."
"Even though that country is the United States, but Bulgaria must have the dignity – once it has announced a competition, it must demand that it be respected of all participants," he said.
He said that, purely technically, the F-16 was the better choice, but this should not lead to a US victory.
The issue was a fundamental one and Bulgaria should not be influenced by its desire for a strategic partnership with the United States in the future.
Simeonov pointed to Romania, which earlier acquired F-16s and which, he said, had secured a more beneficial form of co-operation than Bulgaria had.
The starting of negotiations with the US on the F-16 has been backed by Borissov's GERB party, though there is some division in minority coalition partner the United Patriots on the issue. The F-16 option has been been opposed by the opposition Bulgarian Socialist Party and by President Roumen Radev, a former Air Force commander and regular critic of Borissov's government. The Movement for Rights and Freedoms, Parliament's third-largest party, has not made a decision on the issue./IBNA