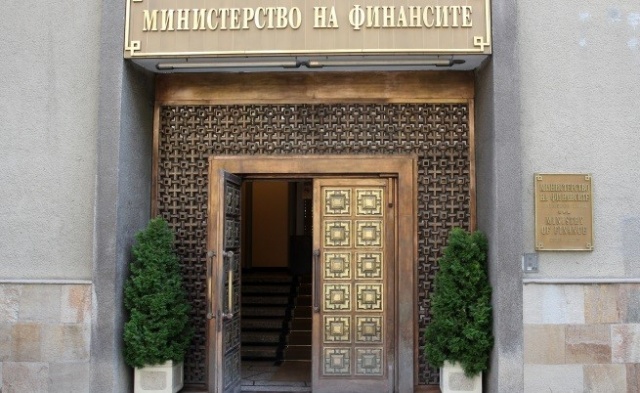 Sofia, January 7, 2015/ Independent Balkan News Agency
By Clive Leviev-Sawyer of the Sofia Globe
Bulgaria's total government debt reached 9.6 billion euro at the end of November 2014, or 23.1 per cent of gross domestic product (GDP), rising by 0.3 percentage points in the month of November, statistics published by the Finance Ministry showed. Foreign debt stood at 5.6 billion euro, while the government's domestic borrowing was four billion euro.
Bulgaria's government debt has increased in the first 11 months of last year, rising from 17.9 per cent of GDP at the end of 2013, mainly from new debt issued under the now-departed Plamen Oresharski administration.
The ministry's next monthly report is expected to show another sharp jump in government debt to about 28.4 per cent of GDP, reflecting new debt taken on by the current cabinet of Prime Minister Boiko Borissov following the Budget revision in late November, which doubled the government spending limit for 2014 to cover an increased deficit and to raise funds for a cash injection into the banking sector.
In total, Bulgaria's borrowing limit in 2014 was 8.9 billion leva, or about 4.55 billion euro, with a further 8.1 billion leva allowed under the 2015 Budget Act. However, this year's borrowing was expected to increase the government debt only to about 29.7 per cent of GDP.
Partially, that is due to the repayment of 10-year bonds due this year, which will wipe off an estimated 870 million euro off the books – Bulgaria has already refinanced the bonds with new debt issued in 2014, which was part of the reason for the sharp government debt increase last year.
Bulgaria also plans to refinance the short-term 1.5 billion euro bridge loan taken from Citi, HSBC, UniCredit and Societe Generale in December, with the four banks also arranging a bond issue – meaning that the new debt will not have a major impact on the government debt bottom line.
The Finance Ministry said it planned to issue 300 million leva worth of debt on the domestic market in January, which will cover all payments due this month. In total, the government has to repay debt worth 3.1 billion leva due this year, with the bulk of the payments (about 1.9 billion leva) due in September and December.