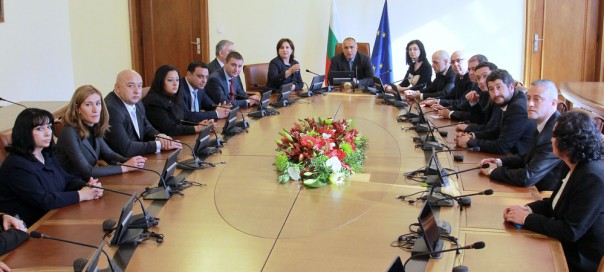 Bulgaria's centre-right coalition cabinet headed by Boiko Borissov has, close to three weeks after taking office, replaced 24 of the country's 28 regional governors.
Only the regional governors of Plovdiv, Varna, Haskovo and Silistra remained unchanged in the cabinet decision of November 26 2014.
Already, just before mid-August, the caretaker cabinet that was headed by Georgi Bliznashki replaced replaced five regional governors, appointing Dimitar Dimitrov as governor of Blagoevgrad district, Rozalin Petkov as Plovdiv governor, Simeon Ivanov as Rousse governor, Nina Petkova as Montana governor and Boiko Baltakov as governor of Pleven district.
The Bulgarian Socialist Party-Movement for Rights and Freedoms ruling axis that was in power from May 2013 to August 2014 made sweeping changes to regional governorships, in several cases – including Plovdiv – prompting public protests against appointees that residents felt were alien to them.