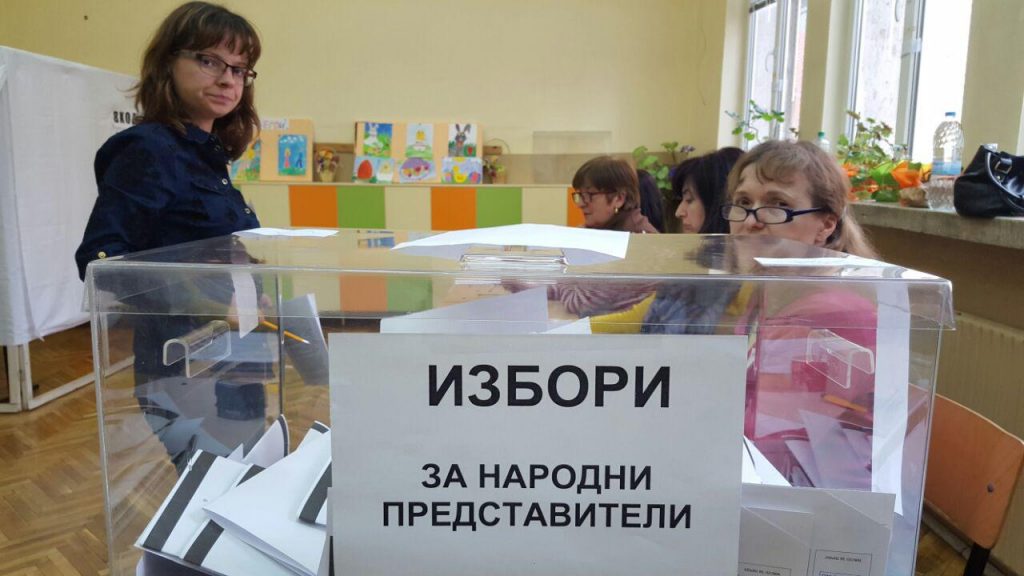 The first legislation that Boiko Borissov's centre-right GERB party will table in the Parliament elected in March this year will be to introduce a majoritarian system for electing MPs, parliamentary group leader Tsvetan Tsvetanov said.
Tsvetanov was speaking on the weekend after Borissov returned to power as Prime Minister, at the head of a coalition government of GERB and the nationalist United Patriots.
Tabling a bill on a majoritarian voting system was a fulfilment of a commitment made by GERB at the end of the previous legislature as well as its promises during the campaign ahead of the March 2017 elections, Tsvetanov said.
He expressed hope that the proposed legislation would be supported in the National Assembly.
Currently, for parliamentary elections, Bulgaria uses a system of proportional representation in multi-seat constituencies with a four per cent threshold for getting seats in the National Assembly.
In November 2016, along with the country's presidential elections, Bulgaria held a national referendum on three questions, one on the introduction of a majoritarian voting system. The outcome was strongly in favour, but turnout fell below the legally-required threshold for this to be binding on the National Assembly.
Borissov's GERB, which in the new National Assembly has 95 out of 240 seats, has adopted the issue of introducing a majoritarian voting system.
Skeptics, however, see the introduction of such a system as raising the prospect of entrenching only the largest political parties – such as GERB itself – with chances of winning seats, while smaller parties would fall by the electoral wayside.
Another bill that GERB intends introducing is on concessions.
A bill on concessions already approved by the previous legislature was vetoed by head of state President Roumen Radev on February 2 2017, less than two weeks after he took office.
Tsvetanov noted that when Radev vetoed the amended Concessions Act, the National Assembly had been dissolved and so it had not been possible to override Radev's veto.
The GERB parliamentary leader said that if the bill was not approved by Parliament, Bulgaria would face a penalty procedure by the European Commission.
He said that the new Parliament would have to go through the entire procedure for tabling, debating and voting on the bill, which in the previous National Assembly took about a year and a half, with discussions with business, NGOs and the relevant institutions.
When Radev, who was elected in 2016 on a ticket backed by the opposition Bulgarian Socialist Party, vetoed the amendment bill, he said that some of its provisions undermined the rule of law and local authorities.
Radev did not say which provisions he was objecting to, but said that the law "creates a wide margin for subjectivity, opportunities for corrupt practices and decision-making that harm public interest"./ΙΒΝΑ