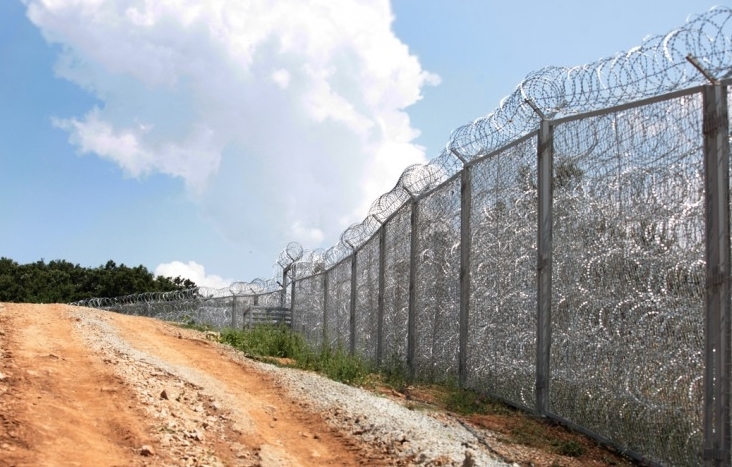 Sofia, February 1, 2015/ Independent Balkan News Agency
By Clive Leviev-Sawyer of the Sofia Globe
The new 82km fence that Bulgaria plans to build at its border with Turkey will be higher, wider and well dug into the ground, nothing like the temporary fence built earlier, but will be "like the Berlin Wall".
This is according to a report by daily Sega, which said that the new fence would cost about 90 million leva (about 45 million euro), adding – as reported previously – that the fence would be built without calling a tender.
Intended as a measure against illegal migration, given that the Turkish border is the main crossing point for migrants trying to reach Western Europe via Bulgaria, the new fence will be built between the Kapitan Andreevo and Lesovo border checkpoints.
The report said that currently, illegal migrants easily got past the fence, either by digging beneath it or throwing a rug over it.
The new facility will be be prone to being overcome by someone with a mat, cutters or a spade, the report said, and the government intends to correct the mistakes made when the earlier one was built.
The 32km fence was built by the now-departed administration that had been in place on the basis of a mandate handed to the Bulgarian Socialist Party. That fence generated considerable controversy, for its high price tag and the awarding of contracts related to it.
Quoting what it said were sources in the Interior Ministry, Sega said that the new fence would cost much more than the earlier one, which had a price tag of close to 7.5 million leva.
The Interior Ministry also intends to include in the price of the new fence a budget for cameras with night vision capabilities. Cameras at the border now are useful only in good weather, according to the report.
A clearing will be built in parallel with the new fence enabling patrols to respond rapidly to attempts to get across the border illegally.
According to the government's decision, the Regional Development Ministry will be in charge of building the fence, and the Agriculture Ministry will be responsible for access roads.
The report said that at the Interior Ministry, the option had been discussed of building a fence similar to that at the Greek – Turkish border. However, the idea of a double barrier, as used there, had been dropped because of concerns about the risk of a diplomatic scandal with Turkey, which like Bulgaria is a NATO member and with which relations are officially cordial.