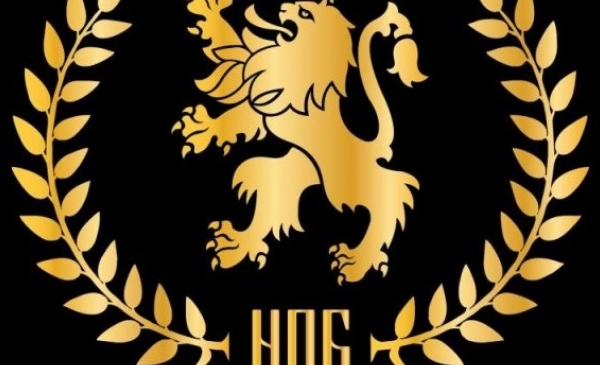 By Clive Leviev – Sawyer of The Sofia Globe
Bulgaria's new far-right Nationalist Party is to apply for official registration by the end of November or early December, according to one of its founders, but faces objections from human rights advocates that it is unconstitutional.
The party was founded on November, and already in Bulgarian media reports has been likened to an equivalent of Greece's Golden Dawn party, the latter decried by its critics as neo-Nazi.
The Nationalist Party, in the event that its registration succeeds, would be competing for the same electorate as Volen Siderov's ultra-nationalists Ataka, their bitter rivals the National Front for the Salvation of Bulgaria and long-established nationalist party VMRO-BND.
Current polls show Ataka, which won seats in Parliament in 2005, 2009 and 2013 elections, as unlikely to return because of being discredited by its role in keeping the Movement for Rights and Freedoms, the party led and supported in the main by Bulgarians of Turkish ethnicity, in a significant role in power at the moment.
However, Ataka has staged a slight recovery of late, as Siderov has ridden an anti-refugee hobbyhorse.
The NFSB, effectively an Ataka splinter, contested parliamentary elections for the first time in May 2013 but failed to make it over the threshold for seats in the National Assembly.
Nationalist Party co-founder Simeon Kostadinov told local media that the party was being very careful in its legal approach because it had word from what he called the party's followers in the judiciary and the magistracy that there was "pressure from the highest level" on the Sofia City Court to decline to approve the registration of the party.
Kostadinov said that this was because the party was a threat to the parties of the transition, those from the 24 years of the post-Zhivkov transition.
Human rights watchdog the Bulgarian Helsinki Committee said that 112 (a reference to the European emergency telephone number) people, including lawyers, journalists, writers and lecturers had called on the Prosecutor's Office to oppose in court the registration of the Nationalist Party.
The objection is based mainly on the party being formed by extremist groups, including local sections of the international neo-Nazi network Blood and Honour, which is banned in some other European countries. Reports at the time of the formation of the party said that its supporters were made up of skinheads and football ultras.
Prosecutor-General Sotir Tsatsarov said on November 14 that the law did not provide for the Prosecutor's Office to block the commencment of the process of application for registration of a party.
It was up the court whether to approve the registration, he said. The Prosecutor's Office could and would submit its opinion to the court, Tsatsarov said.