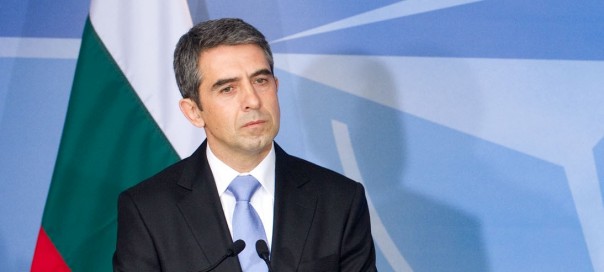 Bulgaria's former president, Rossen Plevneliev, has become the latest to express pessimism about the prospects of the swift formation of a government after the country's March 26 2017 early parliamentary elections.
Plevneliev, who was Bulgaria's head of state from 2012 to 2017, said that he was watching the election campaigns with great concern. "Unfortunately, what I see is destroying, rather than building bridges, between political parties."
His comments came some days after GERB leader Boiko Borissov said that he saw difficulties in forming a government after the elections and did not rule out new parliamentary elections in about five to six months, and the Reformist Bloc's Nikolai Nenchev also predicted a second election in 2017.
Plevneliev said that he saw that the prosecution was being used for political battles and the politicisation of sectors of society that should not be politicised, and "this does not get us anywhere".
Plevneliev, who was elected in 2011 on a GERB ticket but in 2016 decided against standing for a second term as president, said that in attempting to form a new government this year, it was not the formula that mattered, but the principles.
On February 21, Borissov said that he saw the caretaker Cabinet staying on longer because it would be difficult after the March elections to come up with a formula for a government. He envisaged the possibility of new elections after five to six months.
Adding that he was "not a fortune-teller" Borissov said that it would be difficult to sit at a table and achieve even the "fragile agreement" that had been arrived at in November 2014, involving his party, the Patriotic Front, Reformist Bloc and the ABC party.
He qualified this to say that his party could sit at a table with the Patriotic Front – the nationalist coalition that supported his former government in Parliament without having Cabinet seats – "because we have good practices".
Nenchev, who was defence minister in Borissov's second government and who is among those facing criminal charges – he denies wrongdoing – said in a television interview that he foresaw serious confrontation after the March 26 elections and difficulties in forming a government.
"Shortly after these elections there will be another parliamentary election," Nenchev said.
Georgi Kadiev, formerly a Bulgarian Socialist Party MP and now standing as an independent candidate after his Normal State party failed to get approval to register for the elections, said that the possibility of fresh elections after the March vote was very high.
Protests and discontent would follow the March elections, Kadiev said.
"The state is not in good condition, the private sector is tense and EU programmes are being suspended. I see confrontation in society and huge distrust of people in all politicians," he said./ΙΒΝΑ