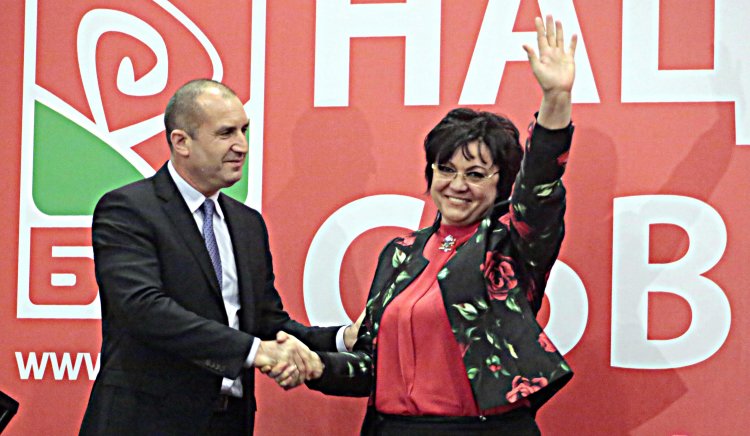 A day after the Bulgarian Socialist Party lodged complaints alleging that Prime Minister Boiko Borissov's GERB party was using state resources to campaign in the European Parliament elections, President Roumen Radev echoed the claim.
Radev, elected head of state on a ticket backed by the BSP, said on May 9: "I am equidistant from all parties, but I do not think there should be an election campaign with money from the state budget".
In a television interview on the evening of May 8, Borissov denied that there had been any election events on his programme in recent days.
He said that if the BSP considered the visit by Pope Francis to Bulgaria an election event, it was grossly misinterpreting it.
Borissov said that a government helicopter had been used to transport Pope Francis to and from Rakovski, but he himself had not travelled on it.
He said that at the May 6 Armed Forces Day parade, Radev had attacked his government, and thus the BSP should complain about the President too.
The complaints lodged by the BSP to the Central Election Commission and to the Council for Electronic Media (CEM) – the latter the regulator of Bulgaria's broadcast media – referred to the public appearances by Borissov in recent days.
The BSP accused Borissov of violating campaign finance rules and the rules of election campaigning, though specifically what the party was talking about was not immediately clear, apart from alleging that Borissov had been using his speeches to reach voters.
In its approach to CEM, the BSP called for Borissov to be sanctioned and for broadcast media to be required to comply with the law "as there are no explicit indications in reports whether they are broadcasting a paid or free report with campaigning".
The BSP called on the CEC to oblige Borissov to leave office as Prime Minister during the election campaign if he is to be head the election staff, or to quit as head of the election staff.
The GERB election staff is headed by party deputy leader Tsvetan Tsvetanov./ibna
(Archive photo: Radev and BSP leader Kornelia Ninova during the president election campaign in 2016)