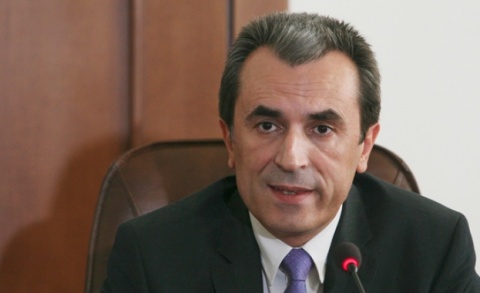 By Clive Leviev – Sawyer of The Sofia Globe
Bulgaria's new Parliament has begun debating energy sector reforms, the issue that brought thousands of Bulgarians on to the streets in nationwide protests earlier in 2013.
The National Assembly in Sofia held its first sitting on May 21, and the following day got down to arguing about what to do about an energy sector that several senior leaders see as having been left largely unreformed for decades.
Among the key issues is the future of the energy regulator, in charge of setting prices at fixed periods of the year at which such adjustments are made. At the same time, there are several wider issues, including energy market liberalisation and the energy mix of supply.
Speaking on May 22, Plamen Oresharski – the former finance minister who appears set later in May to become prime minister in a "programme government" at the initiative of the socialist party – said that the Bulgarian energy sector was practically in a state of collapse and in need of urgent "re-balancing".
He said that the government that he would head would expand the scope of energy assistance for the socially needy.
On May 22, caretaker Prime Minister Marin Raykov and interim Economy, Energy and Tourism Minister Assen Vassilev were due to take part in the discussion in Parliament. The caretaker cabinet has been in office since March and among its first steps was to initiate requests for investigations into the state of the energy market in Bulgaria.
Centre-right party GERB, which won the most votes in the May 12 elections but insufficient to form a government that would be approved by Parliament, has tabled in the new Parliament draft amendments to the Energy Act. These amendments would change how the regulator is appointed, shifting this role to the National Assembly, which would appoint members by a two-third majority instead of these being appointed by the Cabinet.
The amendments, if approved, also would see the regulator required each year to audit all companies in the supply chain that forms the final price of electricity. These audits should be done by the National Audit Office, the Financial Inspection Agency, Commission for Protection of Competition and the Commission for Consumer Protection.