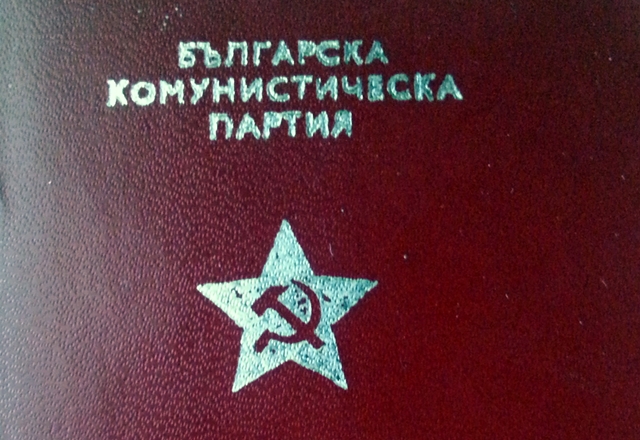 Bulgaria's Ministry of Education has made recommendations for corrections to new 10th grade history textbooks after a controversy over the treatment of the country's communist era.
Education Minister Krassimir Vulchev said on June 25 that the recommended revisions had been sent to the publishers of the history textbooks, which are intended to be brought into use at the beginning of Bulgaria's 2019/2020 school year in September.
Objections to the section on the communist era have been raised by academics and journalists and the reformist Democratic Bulgaria party has slammed the section in a public statement. The History and Memory Foundation has initiated a petition against the section on the communist era.
Ire was raised by, among other things, Bulgaria's long-time communist dictator Todor Zhivkov being described as having "provided care for the people".
Vulchev responded after criticism by historians that details of the character of the communist era were omitted from the textbooks and information about the victims was contradictory.
He said that from what he had seen from the historians who had reacted was that the books contained "a minimization of some facts, a lack of emphasis on the basic characteristics of the period".
Some of the texts were "frankly provocative," he said.
Once the recommended changes had been made, the textbooks would be approved for use in schools.
Democratic Bulgaria released an open letter to Vulchev, calling for an objective study of the communist regime in Bulgaria. It warned against the truth about atrocities being a taboo in the education system and criticized normalizing "versions of the history of communism, often bordering on unspoken nostalgia for the time".
"Manipulated memory and a selective look at the totalitarian regime are a risk to the future of democracy in Bulgaria," the letter said.
Bulgaria came under communist rule after the end of the Second World War and the Soviet invasion of the country, after the country – hitherto allied to Hitler's Nazi Germany – switched sides in the closing stages of the war.
The communist regime began, in its first years, cementing its rule by a "People's Court" process that resulted in large numbers of death penalties for those the regime saw as its opponents, as well as sentences to prison and labour camps for others. The death toll in Bulgaria in the first years of the communist regime is conservatively estimated at 30 000.
After decades of devotion to the Soviet regime, failed economic policies, gross mismanagement and repression, Bulgaria's communist regime fell as a consequence of the fall of the Berlin Wall, leaving an economy constructed on false foundations that would in turn prove too brittle to withstand the mismanagement by the successors to the Bulgarian Communist Party.
To this day, perspectives on the decades of the communist era in Bulgaria are deeply divided and regularly represent a fissure between political inheritors of the Communist party and those who revile the former regime. This is especially notable each year on key dates in the rise and fall of Bulgaria's communist era, as annually political parties trade barbs on the history./ibna