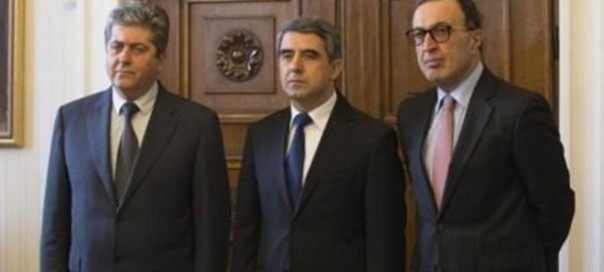 Sofia, January 25, 2016/Independent Balkan News Agency
Rossen Plevneliev and two of his predecessors as Bulgaria's President have described the October 2015 national referendum as a success for Bulgarian civil society and called for expansion of the role of direct democracy in the country.
Plevneliev, in his fourth year as head of state, on January 25 hosted Petar Stoyanov (president from 1997 to 2002) and Georgi Purvanov (holder of the office from 2002 to 2012) at a "Council of Presidents" meeting, an annual gathering initiated by Plevneliev in 2013. The gathering is held around the time of the January 22 date that is traditional for a new Bulgarian president to take office.
For the first time, not present was Zhelyu Zhelev, Bulgaria's first democratically-elected head of state, who died on January 30 2015, Zhelev's last public appearance having been at the Council of Presidents meeting a few days earlier last year.