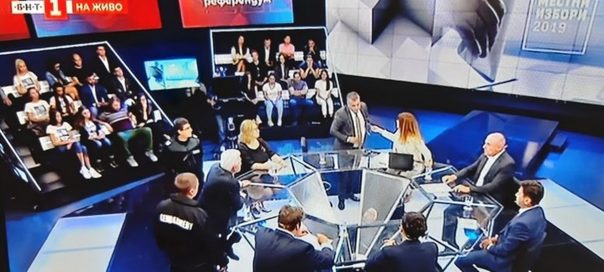 Volen Siderov, leader of the ultra-nationalist Ataka party and a Sofia mayoral candidate, violated election law by his behaviour on public broadcaster Bulgarian National Television's Referendum programme, the Central Election Commission (CEC) said on October 2.
Siderov is to be penalised, the CEC said in an official decision posted on its website, responding to a complaint lodged by the Council for Electronic Media, the statutory broadcast regulatory body headed by Sofia Vladimirova, as well as by a political party and by BNT.
The behaviour of Siderov dominated headlines in Bulgaria on October 2. Participating in the BNT Referendum talk show, he vastly exceeded his allotted speaking time, and levelled abuse at participants from other political parties and the show's host.
Siderov's microphone was switched off long after he exceeded his speaking time. Two gendarmerie officers appeared on the studio floor, standing close to the Ataka leader, who by Bulgarian law is exempt from police intervention because of his constitutional immunity as a member of the National Assembly./ibna
Read the rest of the article at The Sofia Globe