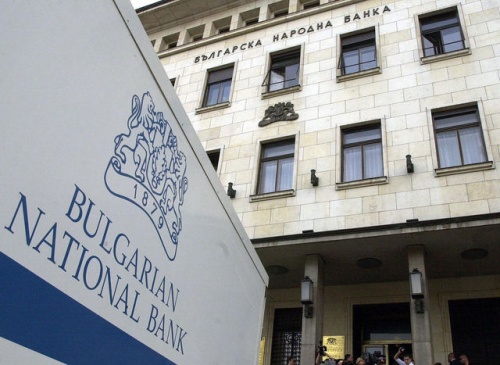 By Clive Leviev-Sawyer of the Sofia Globe
The governing council of central Bulgarian National Bank (BNB) has approved, at an April 24 meeting, caps on bankers' bonuses as well as new regulations on capital buffers and risk management in banks.
The decisions are intended at bringing Bulgarian practice in line with the new legal framework of the European Union on the activities of credit institutions, as approved by EU institutions in 2013.
According to the BNB decision, bankers' bonuses may be no more than 100 per cent of their salaries.
The EU decision on bankers' bonuses has been deeply controversial and the subject of claims by authoritative commentators on the credit institutions market that it can be evaded, a controversy deepened by a change to the original limitation allowing larger bonuses if approved by 66 per cent of shareholders.
The EU directive provided that the cap should come into effect as of 2014. It was approved amid public ire after the beginning of the global financial crisis about bankers getting fatcat financial packages.
The intention of the EU cap was not so much to prevent bankers getting high salaries as to discourage pay packages based on relatively low basic salaries with high bonuses, the latter seen as an incentive to potentially hazardous risk-taking.
The European Banking Authorities rules on caps on bankers' bonuses applies to various categories of senior managers in banks, as well as anyone whose total annual pay is more than 500 000 euro.
BNB's new ordinance on risk management introduces new provisions regarding the requirements for the structure and organisation of risk management, including the establishment of a risk committee and expanding previously existing requirements on the technical criteria for the treatment of various kinds of risk.
A separate new ordinance by BNB introduces regulations relating to the establishment of a methodology for maintaining safety capital buffer for each bank, a specific countercyclical capital buffer, a buffer for global systemically important institutions, a buffer for other systemically important institutions and buffer for systemic risk.
Capital buffers are maintained in addition to meeting the basic capital requirements under a 2013 EU regulation and ensure that banks accumulate, during periods of economic growth, sufficient capital base with which to cover potential losses in stressed periods .
Amendments to another BNB ordinance on the management and supervision of liquidity of banks introduces new, and adds to existing, quality requirements to ensure adequate liquidity risk management in banks.