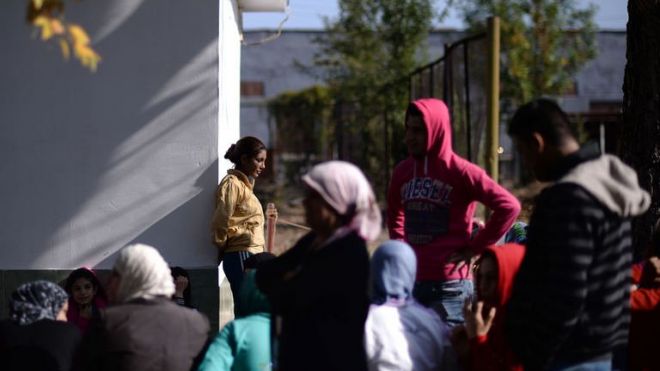 Sofia, June 15, 2015/ Independent Balkan News Agency
By Clive Leviev-Sawyer of The Sofia Globe
Bulgaria may receive this year more than 11 000 refugees and its capacity to host is almost saturated, State Agency for Refugees head Nikola Kazakov said on June 14.
Kazakov said that the number of migrants entering Bulgaria in 2015 was much higher than last year.
The Bulgarian government must fight to increase the quota of refugees who need to be reallocated to other European countries, Kazakov said, speaking a few days ahead of a European Council meeting where Bulgaria will be joining other EU countries in making its objections to a proposed migrant quota allocation scheme known.
According to Kazakov, the flow of refugees into Bulgaria in the first five months of 2015 was double that of the first five months of 2014.
"Currently we have 5720 applications for protection and the accommodation capacity of the agency is 5300 people," he told public broadcaster Bulgarian National Radio in an interview.
About 3800 people were currently housed and Bulgaria had accommodation for a further 1200 people, Kazakov said, adding that it could be possible to add 1000 places to this. He said that by the end of October, the flow of refugees will increase by about 20 per cent.
Earlier, in a statement on June 8, Bulgaria's government said that the country would insist the migrant quotas proposed by the European Commission should correspond to the capabilities and geographical location of member states and be significantly smaller for countries like Bulgaria, which are an external boundary of the EU and are under strong migration pressure.
This is stated in Bulgaria's position on the European Agenda on Migration, to be officially presented at the Justice and Home Affairs Council on June 15-16 in Luxembourg.
According to the relocation scheme, proposed by the European Commission on May 27, envisaging the relocation of 40 000 persons from Italy and Greece, and the specific migrant quotas for member states, Bulgaria would have to take in a total of 572 people – 343 from Italy and 229 from Greece.
Bulgaria's position is that according to current calculations, the quotas are "disproportionate" as they do not take into account the specific characteristics of countries.
"While Bulgaria supports relocation and appreciates the efforts of the European Commission to establish an effective solidarity mechanism, it doubts the proposals are balanced and the allocation mechanism is fair enough," the government said.