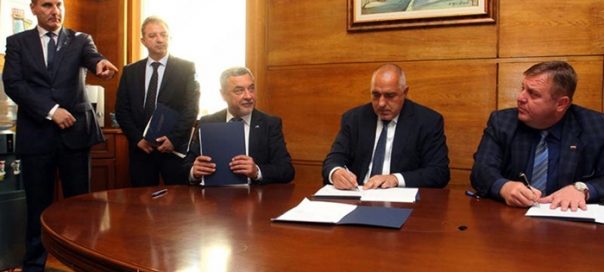 Bulgaria's centre-right GERB party leader Boiko Borissov announced on May 3 2017 the portfolios and names in the GERB-United Patriots coalition cabinet to be put to the vote in the National Assembly on Thursday.
Several GERB ministers from Borissov's previous coalition cabinet, that was in office from November 2014 to January 2017, return to his third government, albeit in some cases to different portfolios.
GERB ministers returning to their previous portfolios include the ministers of finance, energy, transport, tourism and sport.
Tsetska Tsacheva, twice Speaker of the National Assembly (in the 2009 and October 2014 parliaments) but who failed in 2016 as GERB's presidential candidate and who was not re-elected to this Parliament, comes into the cabinet for the first time as Justice Minister. The holder of the latter portfolio in the second Borissov government, Ekaterina Zaharieva, moves to the Foreign Ministry but gets a promotion to Deputy Prime Minister, in charge of judicial reform./IBNA
Read the full article at The Sofia Globe