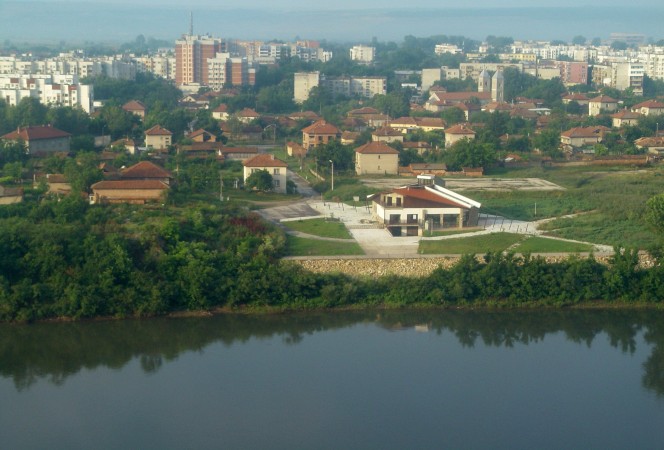 By Clive Leviev-Sawyer of The Sofia Globe
The coming to power of Bulgaria's new socialist government has returned to the agenda the question of proceeding with the Belene nuclear power station project, while Sofia also faces the billion-euro, and counting, claim by Russian firm Atomstroyexport.
The Belene project plan dates back three decades to communist Bulgaria. After on-again, off-again developments in the saga, completion of Belene was ruled out in March 2012 by the then-government headed by centre-right prime minister Boiko Borissov.
This in turn led to the Bulgarian Socialist Party, lineal successor to the Bulgarian Communist Party, successfully campaigning for a referendum on the future of nuclear energy in Bulgaria – in effect, about Belene – which was held in January 2013 but which saw a low turnout, proved inconclusive and the Borissov government held firm against the project.
In September 2012, Russian contractor Atomstroyexport, picked to build two 1000MW nuclear reactors at Belene,  increased its arbitration claim against Bulgaria to one billion euro, money that, the company said had been spent to order equipment for Belene before the Borissov government decided to abandon.
Bulgaria's state electricity utility NEK, which owns the Belene project, and Atomstroyexport, had lodged separate court actions against each other in 2011 – Atomstroyexport demanding it be paid for equipment it ordered for Belene, while NEK claimed that the Russian company has failed to pay up fully for the old equipment from the Belene site, which had been left over from the communist era when Bulgaria was building its second nuclear plant with Soviet equipment.
On September 10 2012, Atomstroyexport – the foreign operations arm of Russia's state-owned nuclear corporation Rosatom – increased the size of its claim lodged in the arbitration court in Paris, saying it has used its own money to order equipment for the Bulgarian plant and was never paid for it.
Although Atomstroyexport was picked in a tender in 2006 and a preliminary contract was signed in 2008, the two sides never signed a final contract. The main point of contention has been the cost escalation clauses, with Bulgaria and Russia insisting on different rates.
Plamen Oresharski, appointed as prime minister in the socialist government that took office on May 29 2012, has said that he regards the question of building Belene as an economic, not a political one – a statement that comes against a background of continuing BSP resolution to build Belene.
The January 2013 referendum on Belene saw the rival sides throwing around vastly differing estimates of the financial impact of the project. The anti camp has insisted that going ahead with Belene would benefit only Russia and would drown Bulgarians in insurmountable debt for many generations to come.
Meanwhile, the issue with Russia is not going away. On June 1, Bulgarian media said that the Russian firm had delayed filing an additional 250 million euro claim against Bulgaria over the Belene project. Bulgarian Finance Minister Petar Chobanov said that the claim had been expected to be filed by the end of May 2013. Bulgaria was hoping that it could persuade the Russian side not to proceed with this move.
Oresharski said that he expected a visit soon by a Russian government delegation would bring more clarity to the Russian position on the future of Belene.
Interviewed on May 31 by public broadcaster Bulgarian National Television, Oresharski said that if the Belene nuclear power station project were to be restarted, the state share should be 51 per cent and the remaining 49 per cent should be in the hands of large investors. Should the project go ahead, he said, the aim would be to avoid putting any of Bulgarian taxpayers' money into it.
Hardly surprisingly, meanwhile, Russia continues to insist that it is crucial for Bulgaria to go ahead with Belene.
Valery Yazev, a Russian lawmaker and president of the Russian Gas Society, told Bulgarian National Television on May 30 that Bulgaria should develop Belene as well as its participation in the South Stream gas pipeline project.
Interviewed while attending the Russia-EU energy dialogue in Brussels, Yazev said, "governments change but these projects have a very long term. I think that it is totally obvious that you need to build a nuclear power plant and to participate in South Stream".