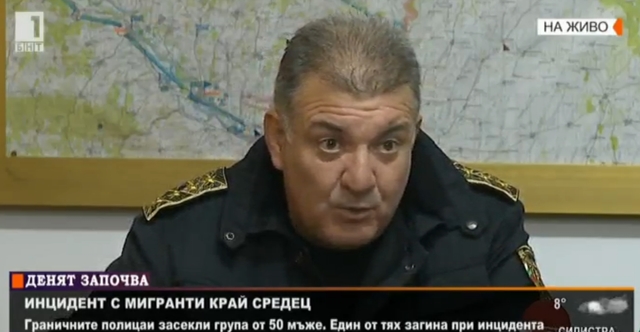 Georgi Kostov, dismissed as Bulgaria's Interior Ministry chief secretary on February 22, said that he had approached the Prosecutor-General about earlier pressure on him from the caretaker Prime Minister and the Interior Minister on him to resign.
President Roumen Radev decreed Kostov's dismissal on the recommendation of Ognyan Gerdzhikov's caretaker Cabinet, which had alleged that Kostov was involved in exerting political pressure on senior Interior Ministry officers.
Kostov, appointed by then-president Rossen Plevneliev in March 2015 at the recommendation of the second Boiko Borissov government, was dismissed a few days before the start of campaigning ahead of Bulgaria's March 26 2017 early parliamentary elections.
After the caretaker Cabinet announced its recommendation that Kostov be fired, GERB leader Borissov said that he was being got rid of because the Bulgarian Socialist Party was preparing to "buy" the elections.
Kostov told public broadcaster Bulgarian National Radio on February 23 that on February 9, caretaker Interior Minister Plamen Uzunov had told him to resign as the caretaker government had no political confidence in him.
Kostov said that he had told Uzunov that he was a professional head of the ministry and could not resign because of political considerations.
Uzunov had told him that unless he resigned, moves would be made to discredit him, by getting current and former Interior Ministry staff to make allegations against him, Kostov said.
The former Interior Ministry chief said that after half an hour of this conversation, he had reported the matter to the Prosecutor-General.
Kostov said that he had spoken to caretaker Prime Minister Gerdzhikov, who – he said – had told him that he expected his resignation. Kostov said that he had also referred this conversation to the prosecution.
Gerdzhikov has dismissed Borissov's allegations that the axing of Kostov is intended to benefit the BSP as fiction "worth of a Nobel Prize".
Uzunov alleged on February 22 that Kostov had put political pressure on Interior Ministry staff who were demoted or dismissed. The caretaker Interior Minister alleged that Kostov had told the staff he himself was under political pressure.
Uzunov declined to respond to questions whether the political pressure came from GERB./IBNA