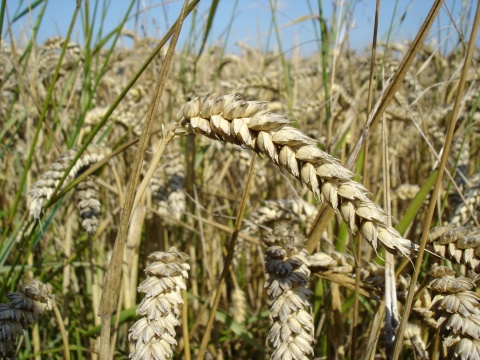 By Clive Leviev-Sawyer of the Sofia Globe
About 35 700 hectares of farmland in Bulgaria have been affected by the floods that hit parts of the country in the past week, Agriculture Minister Dimitar Grekov said on June 24.
The grains advisory council was due to meet on June 24, to discuss the condition of the crops and to identify measures to deal with the situation.
Grekov's figure for the total area of damaged crops was higher than the 25 000 hectares he stated on June 22. By that stage, it was clear that his earlier estimate, given before the June 19 deluge that struck parts of north-eastern Bulgaria, of a record crop now would not come true.
Of the current figure, about 6000 hectares had been completely destroyed.
Officials from regional directorates of the agriculture ministry are continuing to inspect the state of crops to draw up official reports. Plans are for final data on failed crops to be compiled around the end of September and then there will be discussions on resources available to compensate farmers whose crops had failed completely, Grekov said.
The state had the resources to financially help farmers whose crops were ruined, but funds could be granted only in those areas where there was 100 per cent failure and no crops were produced.
Grekov said that because of the adverse weather conditions, it was expected that there would be a decline in wheat yields between 18 and 25 per cent.
However, he said that there was no reason to worry about the quality of bread that would be produced from the 2014 harvest in Bulgaria.
"We will not be eating poor quality bread, as there is a sufficient amount of good material," Grekov said.
The current data indicated that there would be lower yields with higher costs, a longer harvest, slightly worse quality, but this did not necessarily mean more expensive bread, he said.