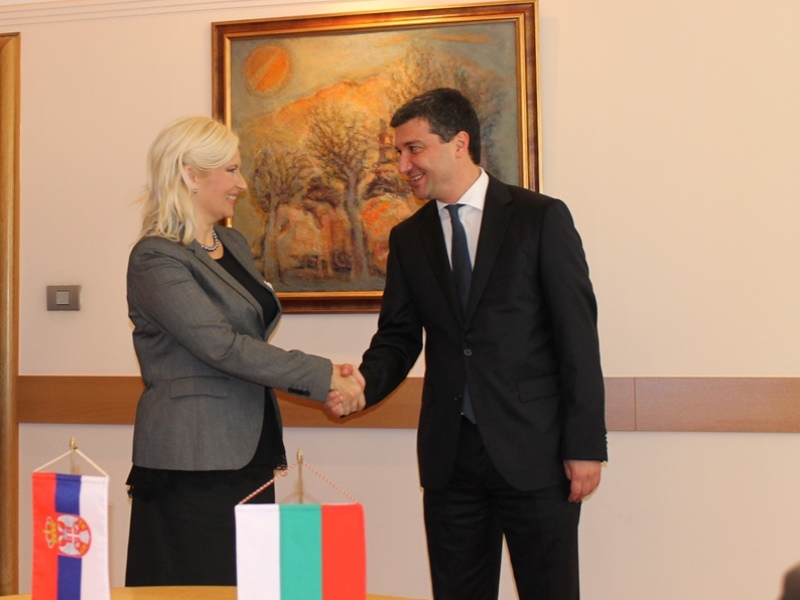 By Clive Leviev – Sawyer of The Sofia Globe
Bulgaria's hope is that the gas interconnector with Serbia will be completed no later than 2017, according to Dragomir Stoinev, economy and energy minister in the Bulgarian Socialist Party government.
Stoinev was speaking after talks on September 30 2013 with Serbian energy, development and environmental protection minister Zorana Mihajlović.
According to Stoinev, Belgrade thought that the interconnector could be completed as early as the end of 2016.
Stoinev said that the first section of the interconnection would be financed under the current EU's Competitiveness Operational Program, while the second section would receive funding from the Multiannual Financial Framework 2014-2020.
Stoynev briefed Mihajlović on the construction of Bulgaria's gas interconnectors with Greece and Romania.
It is possible to complete the interconnector with Romania in 2014, Stoinev said.
For Bulgaria, diversification of routes and gas supplies is crucial, Stoinev said.
Local media quoted Mihajlović as saying that Serbia was reliant on gas and her country's desire was for the gas interconnector to come onstream as soon as possible.
She said that the project would provide more stability in the energy sector and would lead to positive economic growth in Serbia.