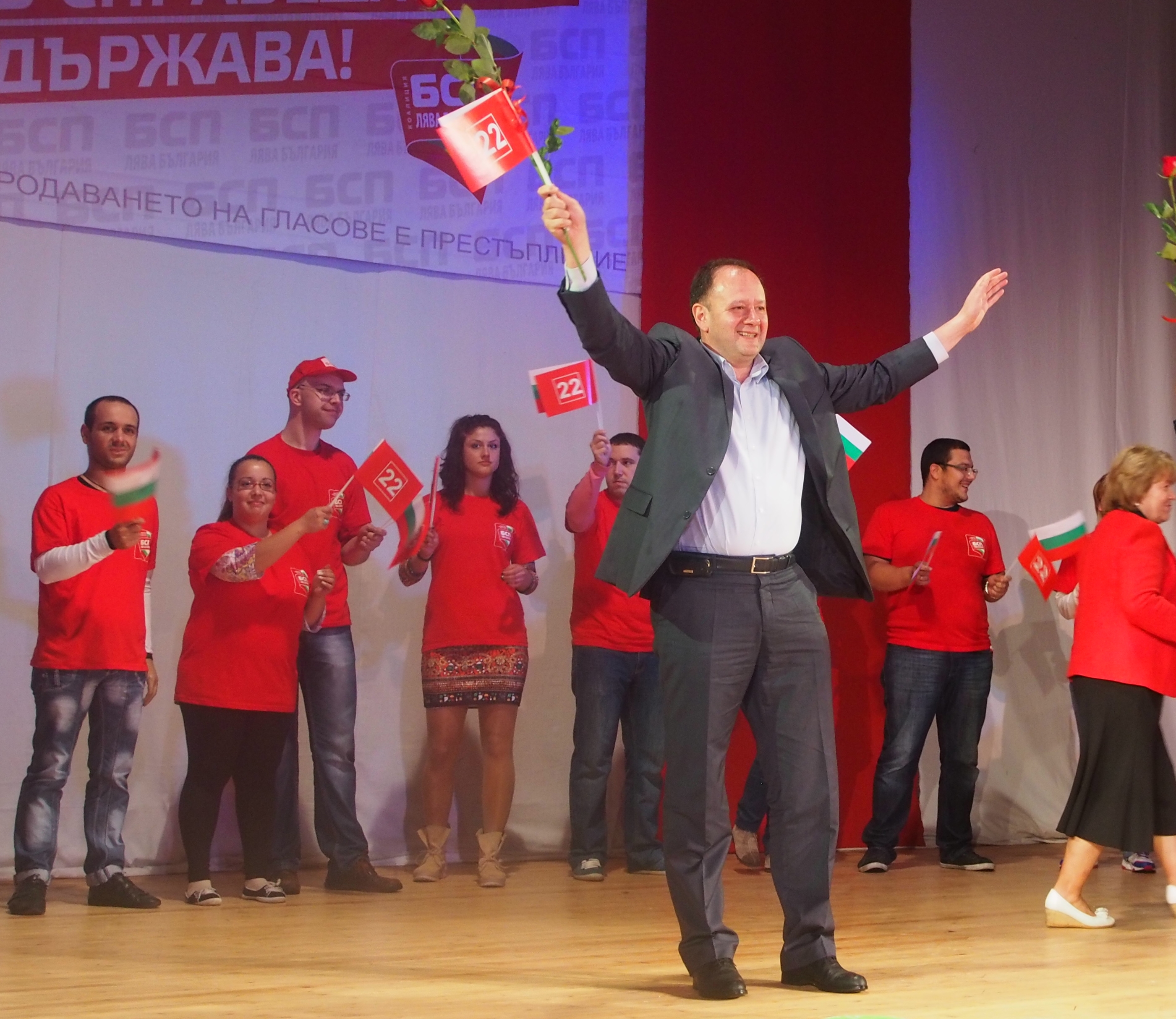 By Clive Leviev – Sawyer
The Bulgarian Socialist Party, now officially in opposition with Parliament poised to vote in a new government, not only faces reduced financial circumstances but also is looking at a shake-up in its executive bureau.
After years of defeats under Sergei Stanishev, the BSP elected Mihail Mikov as its leader ahead of Bulgaria's October 5 parliamentary elections. Those elections saw the BSP kicked into a distant second place, returning to the National Assembly with a record-low number of MPs.
Mikov, however, was in no immediate danger of falling – even his rivals said that he had too little time before the early elections to reverse the once-mighty party's declining fortunes.
On November 7, the party's national council was to meet, to discuss changes to the executive bureau. Mikov claimed that the changes to the executive bureau would be intended to "improve the efficiency of work".
The number of Mikov's deputies was expected to be cut, from five to two. Reports suggested that Mikov could use the opportunity to deal with hangovers – in other words, under-performers or those who loyalties lie elsewhere, with the previous leadership structure.
Against the background of the BSP's worst election results in 25 years, simmering conflicts in the party have been aggravated – against members of the party's management, and between younger and older generations.
The BSP's latest defeat (it may have been in government from May 2013 to August 2014, but got there by default when last year's election winner GERB had no allies with which to form a government) also has worsened its financial position.
One media report on November 6, in what is largely an exaggeration, described the party as "facing bankruptcy" because of its state subsidy plummeting along with its number of seats in Parliament.
Mikov was reportedly personally going over the accounts to find out where savings could be made.
The BSP's subsidy has about halved, to about five million leva. Of this, it has to pass on 1.5 million leva to coalition partners (it stood in the October 2014 elections as the "BSP-Left Bulgaria" coalition) who came on board in return for a share of the state subsidy.
This leaves the BSP 3.5 million to cover the costs of its headquarters and to go into the 2015 municipal and mayoral elections.
The party headquarters costs about 380 000 leva, with a payroll of more than 200 people, being paid on average 1000 leva while members of the executive council take something more than 2000 leva a month.
Reports said that the previous week, savings already had been made, cutting staff by 11 and putting some administrative staff on a four-hour day. Mikov is expected to propose further changes to reduce staff costs.
Further, the BSP is said to face a debt of two million leva borrowed to contest the election.
At the end of the year, a two-year lease on 13 Skoda cars bought by BSP party headquarters expires, and according to daily 24 Chassa, Mikov was going through the contracts to examine the terms for returning cars.