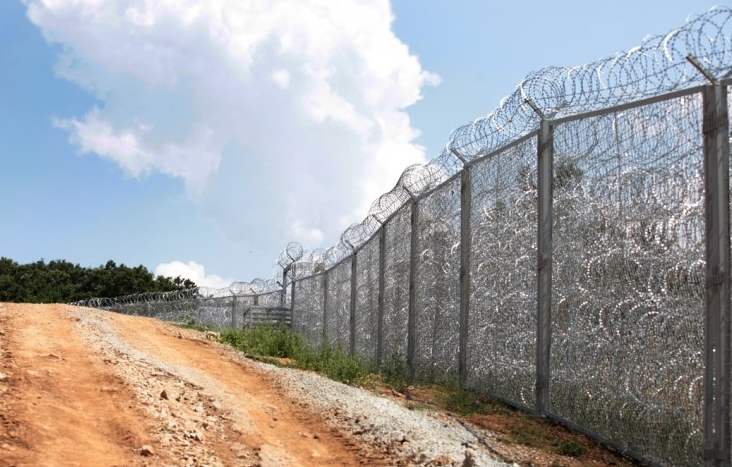 By Clive Leviev – Sawyer of The Sofia Globe
The controversial fence built along 30km of the Turkish border at the orders of the now-departed Bulgarian Socialist Party government is "useless" against illegal migration – and in any case is now described officially as a "temporary measure".
The fence was built in response to the significant increase in the number of refugees entering Bulgaria in 2013 from Turkish territory, an influx resulting mainly from the crisis in Syria.
The hugely expensive project, officially said to have cost seven million leva (about 3.5 million euro) went over deadline and was mired in controversy not only because of the price tag but also by the awarding of the contracts linked to it, a major supply contract going to a firm held by a local party boss.
An investigation under the previous government led to relatively mild penalties for a small group of senior military officers and a civilian involved in the procurement process.
According to a new report by Bulgaria's State Agency for Refugees, after the fence was finally constructed, the number of refugees entering the country actually went up again.
Bulgarian media reports fell on this statement, describing the fence as "useless".
In August 2014 alone, more than 1100 people had applied for protection in the country, refugees agency head Nikolai Chirpanliev said in a television interview on September 25.
He added that in contrast to 2013, Bulgaria was now much better prepared to accommodate new migrants.
In the report on its website, the agency warned of a potential security threat from an influx of terrorists or virus carriers.
Meanwhile, the fence has been described as a "temporary measure" – a stance that is in sharp contrast to an Interior Ministry proposal put forward in August to extend it substantially.
On September 24, Bulgaria's caretaker Foreign Minister Daniel Mitov met his Turkish counterpart, Mevlüt Çavuşoğlu, for talks at UN headquarters in New York.
According to a Bulgarian Foreign Ministry statement, Mitov "emphasised that the facilities built on the Bulgarian side of the common border are temporary and should not have negative impact on bilateral relations, because they are part of the Bulgarian government's efforts to deal with migration pressure".
Mitov said that it was essential to sign the tripartite border control agreement between Greece, Turkey and Bulgaria.
The Bulgarian Foreign Ministry statement quoted Çavuşoğlu as stating his "commitment to invigorate more active contacts between the competent institutions in the two countries towards active joint efforts to handle the increasing migration flows through both countries".