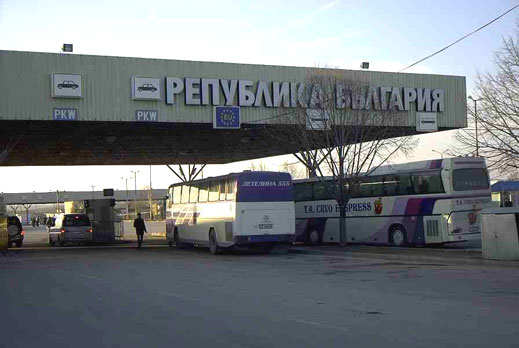 By Clive Leviev-Sawyer of the Sofia Globe
Bulgarian tourists spent about 50 million euro in Greece during the special public holiday from May 1 to 6 2014, media reports said, quoting travel agencies.
According to Bulgarian Border Police estimates, about 260 000 Bulgarians crossed the Greek border, opting to holiday in the neighbouring country and eschewing their country's Black Sea resorts, which saw relatively low occupancy.
Bulgaria had a special public holiday linking the six days between Labour Day and St George's Day, with the missed working days to be compensated for by the declaration of May 10 and 31, both Saturdays, as working days.
The 50 million euro figure was arrived at by a calculation by daily 24 Chassa that of the Bulgarians who holidayed in Greece, at least 85 000 were for two or three nights, and the average person spent 400 to 500 euro on accommodation, in restaurants and on souvenirs. Adding in the estimated spending during day trips to this 40 million euro makes 50 million euro, the report said.
Northern Greece and the Ionian islands were the most popular destinations for Bulgarians.
Bulgarians opted for Greece because of attractive travel packages and better service than in their own country, with add-ons such as menus in Bulgarian, waiters trying to serve in Bulgarian and some Greek restaurants displaying the Bulgarian flag.
The newspaper quoted Ekaterina and Radoslav Minchev of Plovdiv saying, "we will continue to come here because in Greece, we feel more than welcome than in our own resorts".
Other destinations for Bulgarians during the six-day holiday were Turkey, FYR Macedonia and Serbia. Adding in these destinations, Bulgarians spent about 100 million euro in neighbouring countries, 24 Chassa said.
Separate reports during the long weekend quoted businesses complaining about lost earnings because of the extended shutdown, said to have cost the economy at least 300 million leva (about 150 million euro) a day.