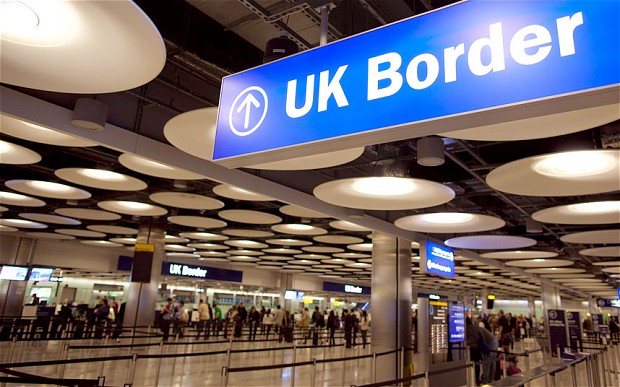 By Clive Leviev-Sawyer of the Sofia Globe
The positive contribution that most Bulgarians and Romanians currently in the United Kingdom make to the British economy was acknowledged at a meeting between the Bulgarian and British foreign ministers on January 16. This acknowledgment was made in the light of the end of labour market restrictions on Bulgarians and Romanians throughout the European Union as of January 1 2014, according to a statement after the meeting.
"We reiterate that the free movement of workers in the EU on a non-discriminatory basis is an important part of the Single Market and a factor for growth, competitiveness and jobs," said the statement, issued after talks between UK foreign secretary William Hague and Kristian Vigenin.
Also discussed was the importance of building on existing work to prevent potential abuses of the right to free movement of workers by EU and third-country nationals, as well as labour exploitation. "We look forward to the signing of a joint letter of intent which will enable British and Bulgarian officials to continue and step-up their co-operation on this," the statement said.
The opening of the labour market throughout the EU to Bulgarians and Romanians has been a rallying point for a hostile campaign by some British politicians and media. Curbing one of the four freedoms – the free movement of people, violates the sensitive balance of the internal market and leads to reduced competitiveness and weakened growth opportunities in the EU, Vigenin said at meetings during his visit to London.
He held talks with the heads of the foreign and home affairs committees of the house of commons of the British parliament, Richard Ottaway and Keith Vaz, and ministers from the Labour shadow cabinet – Douglas Alexander, shadow foreign secretary, and Gareth Thomas, shadow minister for Europe.
Also on January 16, the European Parliament strongly contested the position of some European leaders who are calling for changes and for restrictions to the freedom of movement of citizens. The European Parliament adopted a resolution calling on EU countries to respect the Treaty on the free movement of people in the EU. MEPs strongly opposed the position taken by some European leaders calling for changes and restrictions on the free movement of EU citizens, Bulgarian National Radio reported.
Member states have a responsibility to prevent the abuse of their social systems, regardless of whether this is committed by their nationals or by nationals of other EU member states, the resolution said. Member states must not discriminate against mobile EU workers and mistakenly associate the freedom of movement with abuses, MEPs said.