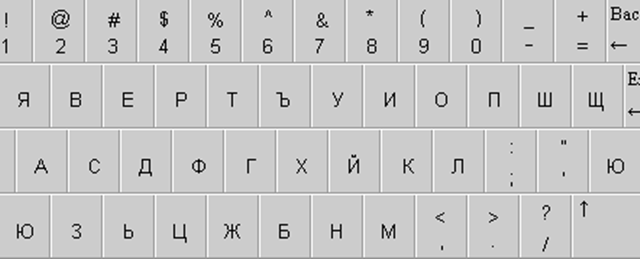 Sofia, December 11, 2015/Independent Balkan News Agency
By Clive Leviev-Sawyer of The Sofia Globe
Bulgarians most make use of the internet for online calls such as webcam chats, according to a survey by the National Statistical Institute, which found that more than 83 per cent of individuals going online for private purposes use it for this.
After that came e-mails (78.9 per cent), social networks (75.9 per cent), reading online news sites (70.7 per cent), finding information about goods or services (61.7 per cent), according to the poll, done among 4085 households and in which 9011 people aged 16 to 74 were interviewed.
Activities ranking lowest were internet banking (9.8 per cent), participating in professional networks (7.6 per cent) and taking part in on-line consultations or voting to define civic or political issues (5.5 per cent).
The survey on information and communications technology (ICT) usage in households and by individuals showed that in Bulgaria, 59.1 per cent of households had access to the internet at home in 2015, a growth of 2.4 percentage points, compared to the previous year.
The relative share of households using broadband internet connection was increased (by 2.3 percentage points) – up to 58.8 per cent, or almost all households with internet access were ensured with fast and reliable connection.
Over a 10-year period, the use of ICT became more widespread – the relative share of households with internet access had increased more than three times, and the use of broadband had increased more than five times.
In 2015, the highest relative share of households with internet access was found in the Yugozapaden region – 67.8 per cent, where capital city Sofia is located. It was followed by the Yugoiztochen region and the Severen tsentralen region, respectively with 58.6 per cent and 58.2 per cent. The households in the Severozapaden region lagged behind the tendency within the country, as there only 44.9 per cent of the households had access to the internet at home
The reasons why households do not have internet access at home were complex – more than half (51.6 per cent) blamed a lack of skill in working with the internet, and for 38.5 per cent the costs of the necessary equipment or subscription fees were high.
In 2015, 54.6 per cent of Bulgarians aged 16 – 74 years used the internet every day or at least once a week.
There was stable growth in regular internet usage by individuals, as in comparison to the previous year an increase of 0.9 percentage points was registered. There was a positive trend in a decline in the percentage of people aged 16 – 74 years old who have never used the internet – from 37.1 per cent in 2014 to 34.7 per cent in 2015, the NSI said.
The most active web users were young people between 16 and 24 years. In 2015, 84.1 per cent of them used the internet every day or at least once a week.
There was an inversely proportional relationship between age groups and frequency of regular use of the internet – only 10.5 per cent of the population in the highest age group surveyed (65 – 74 age years) used the global network.
Men were more active in regular internet usage in comparison to women – respectively 55.2 per cent and 54 per cent.
There were significant differences in regularly using the internet by education – while 86.3 per cent of those with tertiary education regularly used the internet, only 24.7 per cent of those with primary or lower education did.
The use of storage space on the internet to store documents, photos, music, videos or other files (such as "cloud services") became more popular among regular internet users aged 16 – 74 years. In comparison with the previous year, an increase from 21.3 per cent 1 to 31.2 per cent was observed, the NSI said.
Users of the cloud service in 2015 were 32.8 per cent of males and 29.6 per cent of females. Persons aged 16 – 24 years were the most active users of these services (43.1 per cent), followed by those aged 25 – 34 years (37.4 per cent), while only 12.4 per cent of those aged over 55 used the internet storage space, the survey found.
On internet security, the survey found that 27.5 per cent of Bulgarian internet users had experienced problems related to catching a virus or other computer infection (e.g. worm or Trojan horse) resulting in loss of information or time.
A relatively small share of internet users (3.6 per cent) were victims of abuse of personal information sent on the internet or other privacy violations.
About 21.8 per cent of Bulgarian internet users had security concerns about providing personal information to online communities for social and professional networking.
Half of internet users (50.8 per cent) made regularly back up files from their computers on external storage device or to internet storage space to protect against data loss. Most (42.2 per cent) were aware that cookies can be used to trace movements of people on the internet.
About 21.4 per cent of users changed the settings in their internet browser to prevent or limit the amount of cookies put on their computers.
The share of individuals aged 16 – 74 years old who shopped for personal (not job-related) needs online reached 18.5 per cent. In comparison to the previous year, this was an increase of 1.9 percentage points. The increase was 1.3 percentage points for males and 2.5 for females.
Significant differences were observed in using e-commerce by educational attainment level of the individuals. The share of persons with completed tertiary education who made orders/purchases of goods or services online was 38.6 per cent while of those with completed basic education or lower this share was only 5.6 per cent.
Most often people bought online clothes and sport goods – 71.2 per cent of those who made online purchases ordered such articles, followed by orders related to households' goods (31.4 per cent) and orders related to trips and hotel reservations (30.6 per cent), the NSI said.