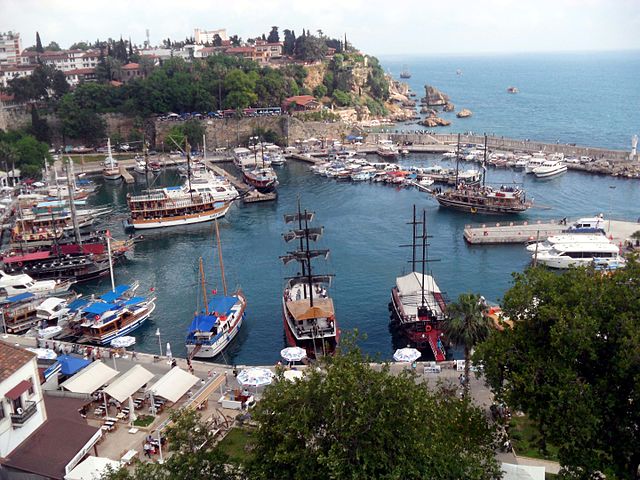 Sofia, March 15, 2016/ Independent Balkan News Agency
By Clive Leviev-Sawyer of The Sofia Globe
There is a 40 per cent decrease in the number of Bulgarians intending to visit Turkey at Easter, following a series of bomb attacks in Bulgaria's neighbouring country, reports on March 15 said.
This comes a few weeks after reports that Bulgarians were cutting back significantly on plans to visit Greece at Easter and in the summer, worried by the possibility of problems after earlier weeks of border blockades by protesting Greek farmers and the counter-blockades by Bulgarian transport firms. The blockades are no longer in place following a deal in Athens.
In recent years, Greece and Turkey have been favoured destinations for holidays by Bulgarians, choosing the two neighbouring countries over domestic tourism options, especially in the summer.
Roumen Draganov, of Bulgaria's Institute for Analysis of Tourism, told local media that in the first two months of 2016, the number of Bulgarians visiting Turkey was 18 per cent lower than in 2015.
The decline this coming summer in the number of Bulgarians visiting Turkey was expected to be more than 50 per cent, according to Draganov. The change was caused by worry over bomb attacks that have targeted police, military and tourists in Turkey.
Projections are that by the end of 2016, Turkey would have seen a decrease in the number of tourists visiting the country adding up to 19 million – four million of them Russians, discouraged by the sharp increase in tension between Moscow and Ankara after Turkey shot down a Russian military aircraft near Syrian air space in late 2015.
Reportedly, 1500 hotels, rated four and five stars, in Turkey went on sale in the first two months of 2016.
Bulgarian tour operators said that in the past four to five months, requests for holidays in Turkey dropped by 30 to 40 per cent. This includes trips to Istanbul and Ankara by bus or plane and sea in Antalya, Kusadasi and others.
However, there was strengthened interest among Bulgarians in holidays in Cyprus, Croatia and Montenegro.
(Photo of Antalya, Turkey: Nedim Ardoğa)