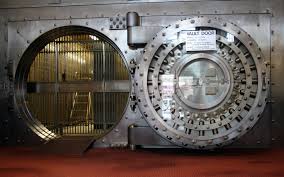 By Clive Leviev-Sawyer of The Sofia Globe
Bulgarians hold about 400 million leva (about 204.69 million euro) in banks in Switzerland, according to calculations by Bulgaria's National Revenue Agency.
The revenue agency's calculations were based on information submitted annually by Swiss banks on interest they had paid. The amount is about one per cent of the deposits by individuals in their vaults.
The names of those keeping money in Swiss banks may become known in 2018 when the automatic exchange of information on deposits with the European Union and the United States begins.
The Swiss government, in a decision on October 9, approved a mandate for negotiations with partner countries to exchange information on tax matters.
These negotiations will begin soon, the chancellery of the Swiss Confederation said in a statement.
Currently Bulgaria receives information on request regarding accounts of Bulgarians in Swiss banks only in cases of investigations into suspected tax evasion. Bulgaria has data sharing with the other EU countries.
Bulgaria receives information yearly from Austria, Luxembourg and Switzerland on the deposits by Bulgarians. However, the amount is dealt with as a total.
As a rule, anyone who leaves the country must declare amounts in excess of 10 000 euro.
Earlier in 2014, Bulgaria's then-finance minister said that 34 individuals with interest income in Swiss banks had agreed to have their identities revealed.
Earlier this year former finance minister Peter Tchobanov announced that 34 individuals with interest income in Swiss banks have agreed to have their identities revealed. They had received 2.3 million Swiss francs (3.7 million leva) and it was to be investigated whether they had declared their income in that country.
In February 2010, the Federal Treasury of Germany bought CDs with information on persons holding accounts in Swiss banks.
At the time, the then-head of the National Revenue Agency went to Berlin because the authorities had pledged to provide information in their possession on the names of Bulgarians with accounts in Switzerland, and sums they held. The aim was to trace the sources of money and for those holding it to show if it had been declared officially.
At the beginning of 2014, the then finance minister said that so far, the list of names of Bulgarians with accounts in Swiss banks had not been received by the NRA.