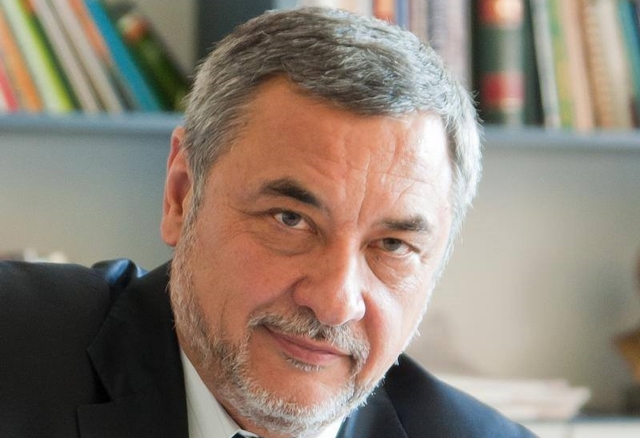 Bulgarian passport-holders coming into the country to vote in the March 26 elections would now be coming via Greece instead of directly across the border because of planned blockades by Bulgarian nationalists, reports on March 24 said.
The nationalist United Patriots coalition again staged blockades of Bulgaria's border crossings with Turkey on March 24, at the Lesovo, Kapitan Andreevo and Malkovo checkpoints.
The nationalists' intention is to obstruct voters coming to support parties with strong ethnic Turkish electoral support bases – the Movement for Rights and Freedoms, and Lyutvi Mestan's DOST.
Valeri Simeonov, co-leader of the United Patriots, said in a live interview on March 24 with his mouthpiece Skat television channel that those protesting at the border were there to defend the national interest.
Six to seven thousand people had crossed the border to vote, he said, speaking at the Kapitan Andreevo checkpoint in front of an array of nationalist supporters with party flags.
Bulgarian National Radio said on Friday that 27 non-scheduled buses had crossed into Bulgaria from Turkey since the start at the week at the Malko Turnovo checkpoint.
The report said that most of the passengers wore flyers with the ballot number of the party that they would be voting for.
On the morning of March 24, there was an increased police presence because of the protests at the Turkish border by the "patriotic organisations".
Earlier, Simeonov said that the border "blockade" was starting on Friday morning and would continue until the end of Sunday's elections.
On Tuesday, all routes for cars and buses from Turkey to Bulgaria at the three checkpoints were blocked for a few hours.
On March 24, bTV's correspondent in Turkey said that because of the planned blockade of the Turkish border, buses carrying voters would instead pass through Greece.
Bulgarian citizens living in Turkey had in recent days all received a text message offering them transportation to Bulgaria, along with an indication for which party they should be voting.
It has been customary for employers in Turkey to give Bulgarian passport-holders leave to vote in elections.
The March 2017 parliamentary elections have seen particularly notable tensions between Sofia and Ankara over Turkish intervention in Bulgaria's vote./ΙΒΝΑ