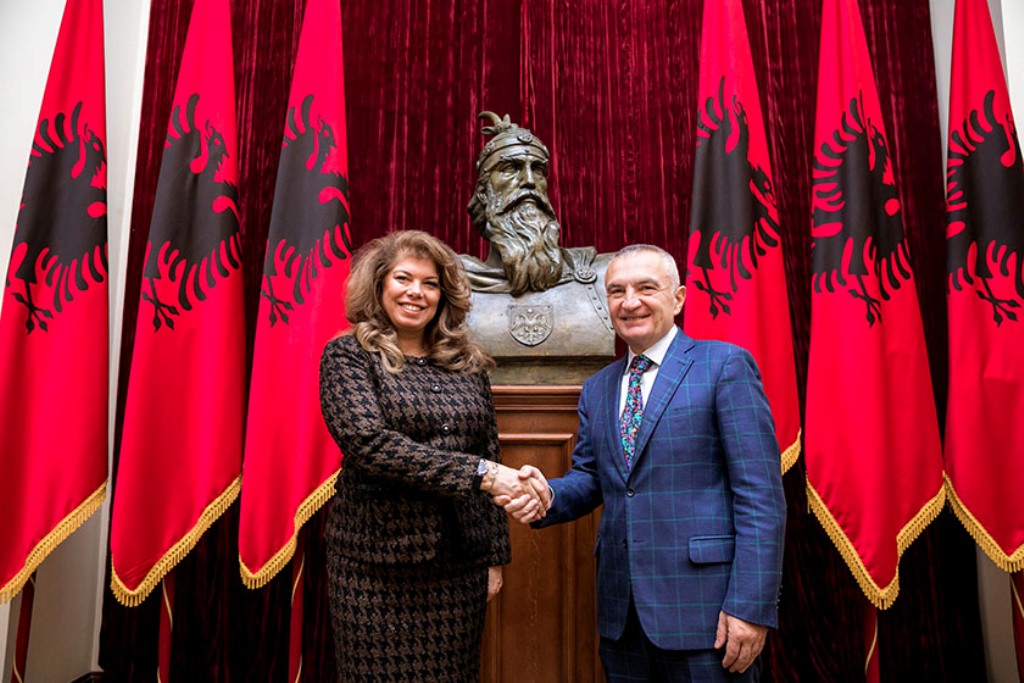 The vice President of Bulgaria, Ilijana Jotova has visited Tirana today as the head of a special delegation.
During this visit, vice President Jotova has met with Assembly Speaker, Gramoz Ruci, who declared that "Bulgarian national minority must act as a connection bridge for the strengthening of relations between the two countries, Bulgaria and Albania".
Meanwhile, he also said that "this is an excellent opportunity to consider the Bulgarian EU presidency in 2018 as a chance to push forward the enlargement policy of making Albania and Western Balkan region part of the EU".
On her part, Jotova has praised the voting of the bill on national minorities by the Parliament of Albania, which recognizes Bulgarian minority as a national minority.
Meanwhile, she added that she hopes that the talks for Albania's accession in the European Union will start in 2018.
The Bulgarian senior official also had a meeting with the President of Republic, Ilir Meta, to whom she also expressed the commitment of her country to speed up Albania's process of integration.
On his part, Meta has considered the European integration process as a driving force for the reforms in the country and expressed his conviction that Albania will be able to launch its accession talks with the EU during the Bulgarian presidency. /balkaneu.com/